My mission is to help you have a healthier dog and breeders to raise healthier Llewellin Setters puppies through educational content based on over twenty years raising, training, and breeding Llewellin Setters. To help support these efforts, this page may contain affiliate links. I may earn a small commission for qualifying purchases at no cost to you.
It was a very, very warm day here. I ran a quick errand around 2:00 PM and the temperature read 92 degrees in the truck. I hoped it was wrong, but after driving about 10 minutes, it didn't budge. Tomorrow is to be warmer! Ugh. But it looks like things will cool back down to normal Tuesday. That will be the day I will begin my summer training program with the young dogs and the remaining puppies. Mostly yard work and just running the pups until the nesting season is over. Dog training is permitted on wild game here July 8th.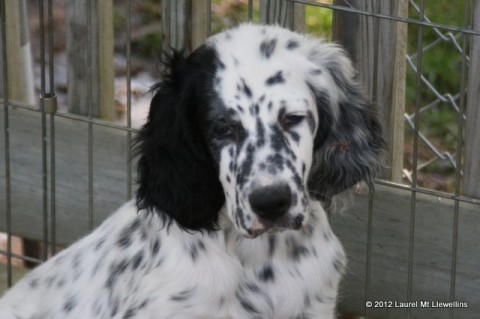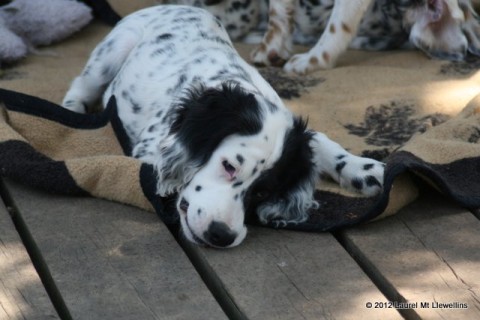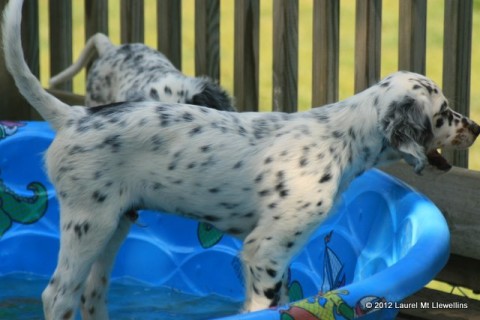 In just three short months, we will be hunting and I can barely wait. I pray for a cool, quick summer.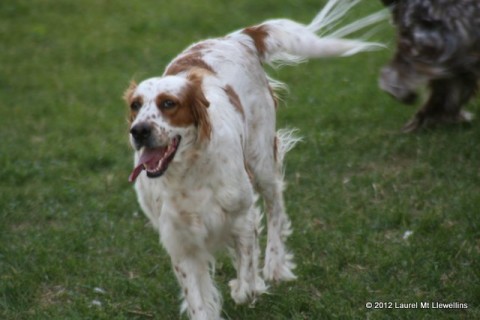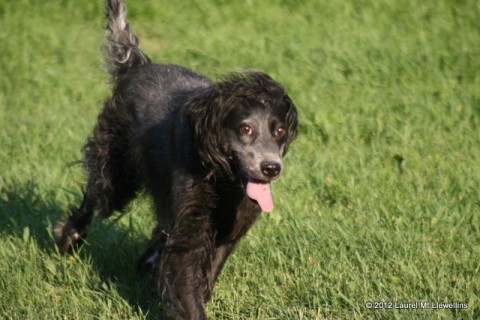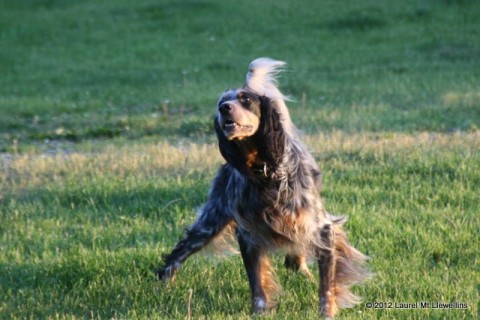 All the dogs are doing great. The boys are crazy at the moment because Dora and Shay are in heat. I am just dying to have one more litter between Shay and Luke (think pups the likes of L-Bird, Maddie, Count, Boone, and Blue!), but this is the worst timing ever. Her last heat she was with Scott in PA, so we missed that one and this could be the last chance, but I just simply cannot take a litter of 4-week old puppies (that I would be keeping all to myself) to grouse camp. I could push grouse camp back by a month and just stay here and train from here. Yes, I could. But I won't. I love it here, but I really can't wait to head 3 hours further northwest and back to my fall stomping grounds. And, I can't take time away from the rest of the dogs, clients, and client dogs. So, maybe next heat… or maybe I'll go crazy and give in…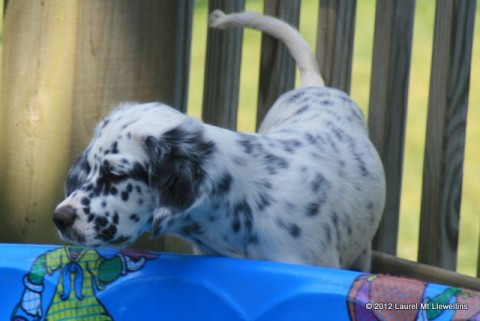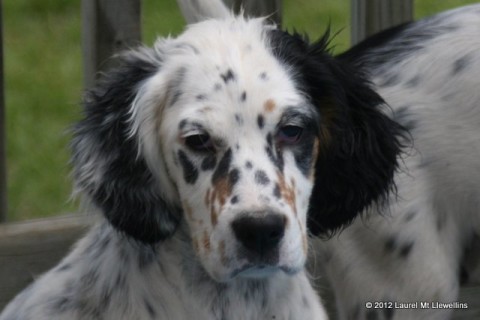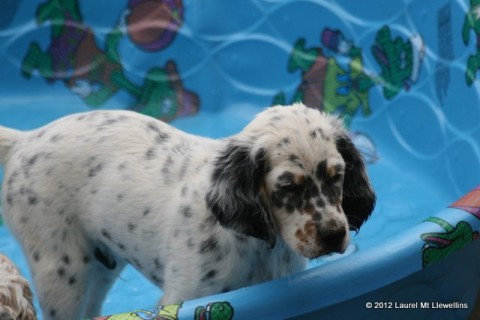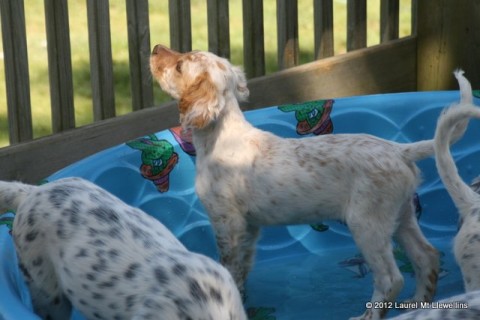 The remaining puppies are doing fantastic. There isn't a single one I wouldn't keep if I could. I am trying very hard to not get too attached or fall completely in love. I have to keep my head on straight, but it's really too late for that. As said, I will begin formal yard work with them and lots of fun runs to the woods. I can't wait to get them out to explore and learn to work the woods, learn scenting conditions, learn to watch out for their handler, etc. I love to work the puppies in the woods. I can't wait to explore lots of territory here.
I am also trying to plan a few shorter hunting trips in November-December and beyond. It's time for quail trip. I just have to do a quail hunting trip this year. After Ruffed Grouse and Woodcock, Quail hunting is my favorite. No, I'm not a fan of ditch-chicken hunting at all. I don't know that I can even say why. I'm just not into it. The biggest obstacle for me to be able to go anywhere—even home to PA—is to either find or build a dog trailer that will house all dogs. That's not an easy undertaking by any means, but I will get it done.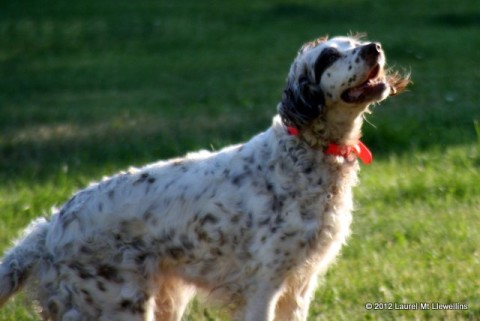 Maddie and Santana are doing well. Santana isn't very big for being due in two weeks. I am beginning to wonder. I think Maddie got a stone bruise on her paw yesterday because she is limping. I can't find anything wrong, so I assume it is a stone bruise. I will keep an eye on it. Both Maddie and Santana (as well as most of the other dogs) are crazy over the barn pigeons at the moment. They both would point them all day long if I would let them. Frankly, the darned barn pigeons are driving me nuts. I think I am going to try to trap them and put them in the pigeon loft with the others. Enough is enough!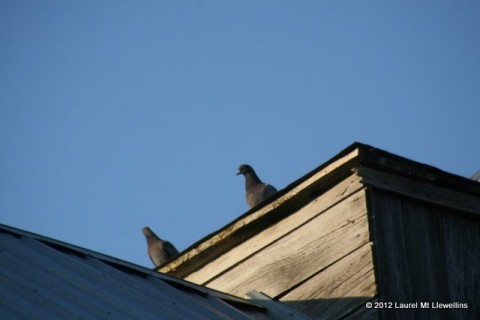 Okay, that's all for tonight, folks.
-LML