My mission is to help you have a healthier dog and breeders to raise healthier Llewellin Setters puppies through educational content based on over twenty years raising, training, and breeding Llewellin Setters. To help support these efforts, this page may contain affiliate links. I may earn a small commission for qualifying purchases at no cost to you.
Happy Mother's Day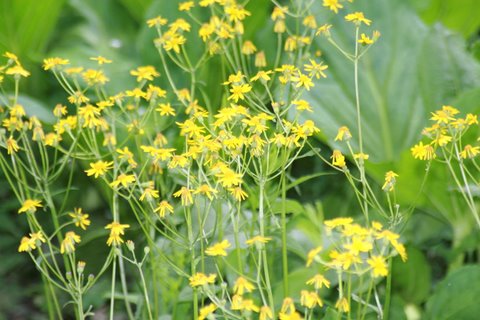 Happy Mother's Day to all the mom's out there. Here is a bouquet of wildflowers for you! 🙂
I hope all the mom's got a little extra rest. Jenna, our latest new mom, took some well-deserved naps today.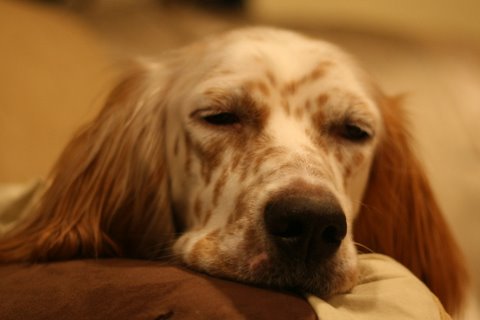 Blustery Weather in PA
It was a rather gloomy weekend here in PA. Saturday not too bad, but very, very windy. We kept losing power. We got power back but lost Internet service for most of day and night. Today was just cold, rainy, and yucky. No projects completed. No pups outside for very long. Nothing much at all to report. It was one of those days where you could hardly keep your eyes open and felt blah. I got to see a few of the kids and we went out for a little dinner, because the hike we had planned just didn't seem practical is 40 mph wind gusts.
Possible Breeding Announcement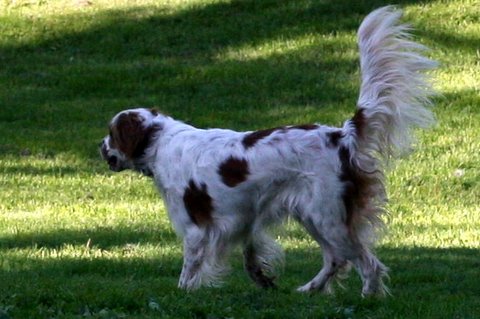 Finally, little miss Dora is in heat! We'll see how it all goes and may go ahead with the breeding of Dora to Luke. We'll see. It may all work out just in the nick of time for puppies to be going to new homes the two weeks prior to leaving for bird-camp. If that is the way it works out, we will go ahead. We've had quite a few inquiries for pups for this pairing. We'll see when she is ready, how much interest there is, figure out all the dates and go from there. If you have interest in a pup from this breeding, let us know. E-mail us.
Midge and Santana are also in heat, and they are actually further along and quite ready. I keep going back and forth about Midge, but think we will wait. She would be a fine match for Steele, or Levi, or Jess, or another male I will have ready in a few months. Needless to say, all the dogs here are crazy right now! The poor boys are out of their minds and the girls in heat are just as bad–crying (whining to get out and flirt with the boys), needing out constantly to pee, none of them are eating… it's not fun here when there is one gal in heat–let alone three! But, at least it will all be over with at about the same time. My golly, no sleep (with the girls needing out every few hours) and no quiet (with all the whining)!
Puppies are Five Weeks Old
The puppies turned 5-weeks on Friday. A week from now many should know what pups will be theirs! There is still one male and one female reservation available. Photos should be showing up in the left-hand column where you can click on a photo to see the entire album. They are so cute and curious, now!
I will be trying to make notes on their personalities this week to help folks with their decisions. Let me just say that this would be a very very difficult decision for me! It usually is, but I keep looking over these pups and spending every day with them and I have no idea who I would pick! We usually let everyone pick for us and keep the last pup left.
More tomorrow.