My mission is to help you have a healthier dog and breeders to raise healthier Llewellin Setters puppies through educational content based on over twenty years raising, training, and breeding Llewellin Setters. To help support these efforts, this page may contain affiliate links. I may earn a small commission for qualifying purchases at no cost to you.
Ellie:

Ellie
Ellie is an orange belton beauty. Born just .2 ounces less, had not gained as Gracie did. But she is a little fireball, gaining weight very steadily now, and not afraid of a thing. Scott and I always say there is something about her that reminds us of our Midge (also a daughter of Shay). I love the balance of boldness, intelligence, and love of people. She is easy going and doesn't fuss much about anything. Always ready to try something new!
Week 1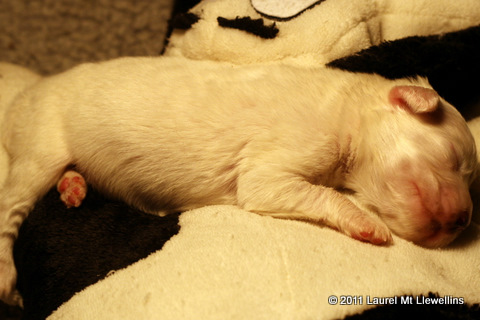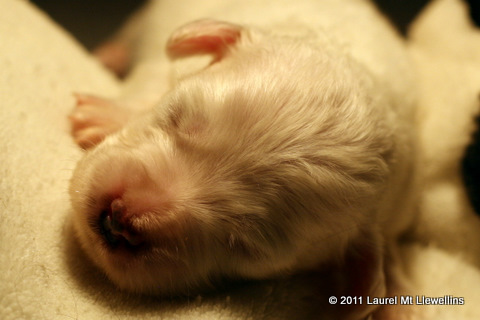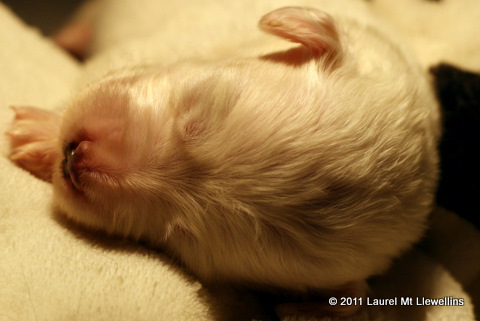 Week 2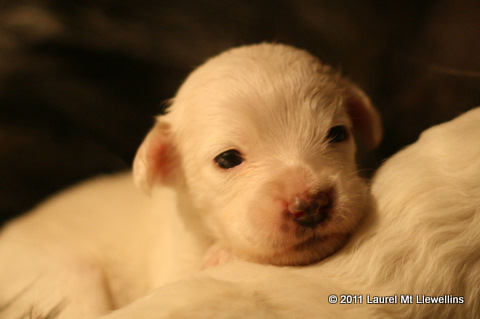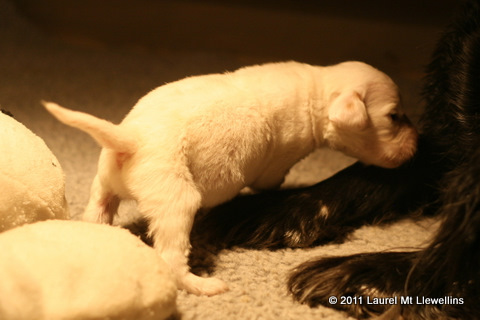 Ellie Week 3

Ellie Week 3

Ellie W3-4
Week 5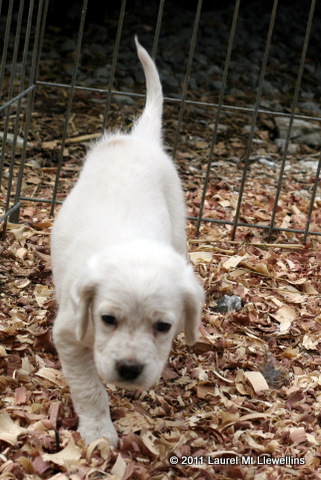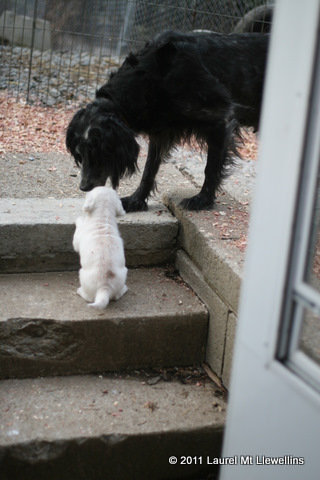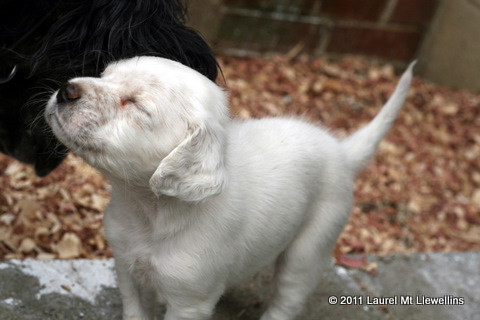 Ellie
Gracie: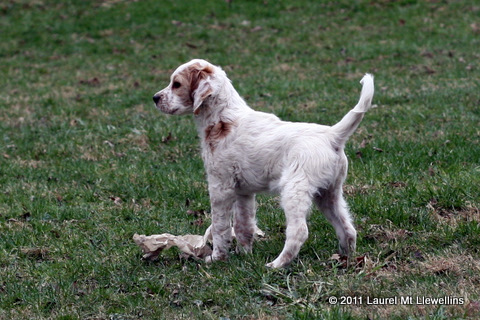 Gracie is a picture-perfect beauty queen! She is so striking that she gets away with a lot because who could resist her? She is a doll, though. Not as bold as her little sister, she sits back and watches Ellie try things first, then attempts things with caution. She is very bold about letting everyone know when she is not happy, though! Put up quite a fuss when being put back in the whelping box or with crate training. She wants out and she wants out now! She does give in and forgets her unhappiness quickly, though. She has an excellent nose and gets very excited and intense when she scents something she wants (usually a treat or food, etc.). Grace also loves her humans and wags, wags, wags her tail with excitement when one of her humans gives her attention. Pure joy. Grace is just like her sire, Ike.
Week 1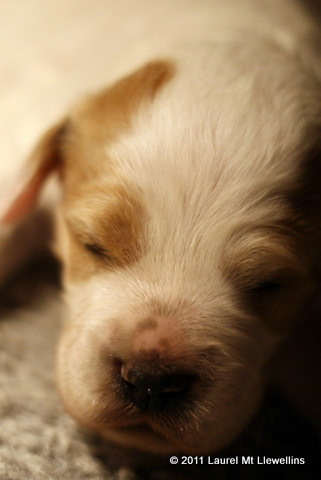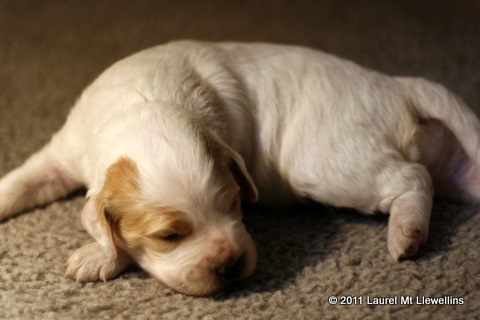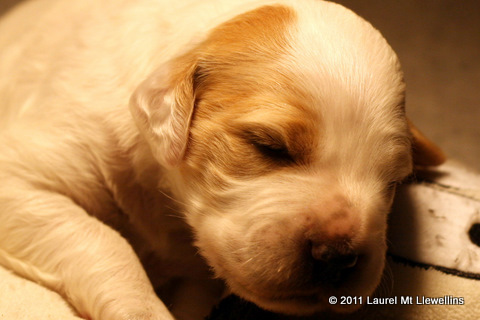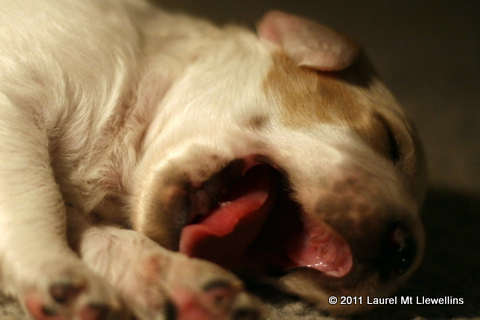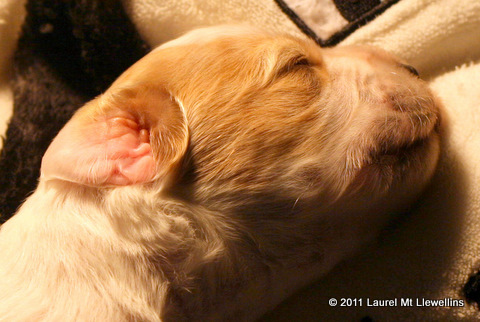 Week 2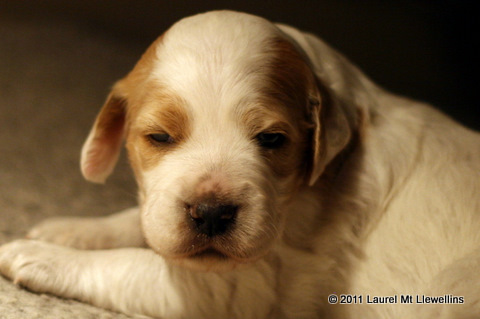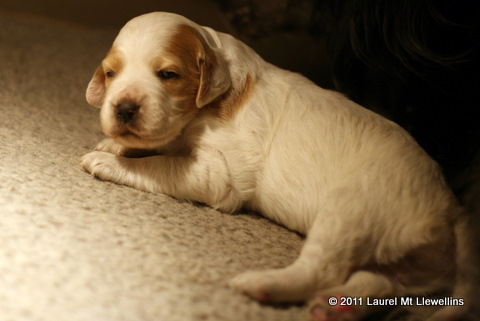 Week 3-4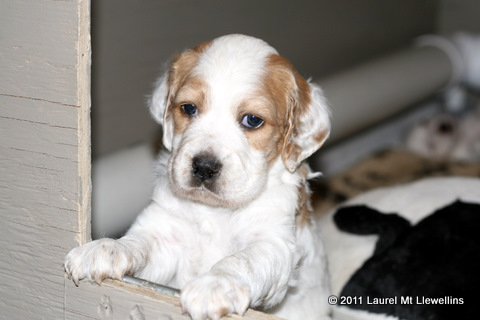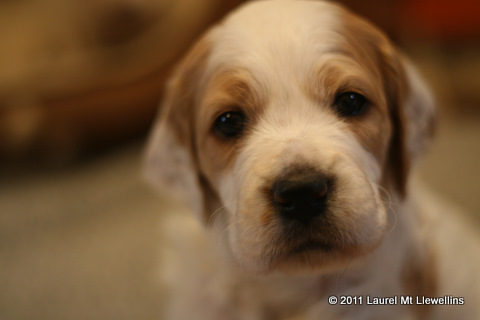 Week 5
Week 7-8