Grace and Ellie 3 Weeks Old
My mission is to help you have a healthier dog and breeders to raise healthier Llewellin Setters puppies through educational content based on over twenty years raising, training, and breeding Llewellin Setters. To help support these efforts, this page may contain affiliate links. I may earn a small commission for qualifying purchases at no cost to you.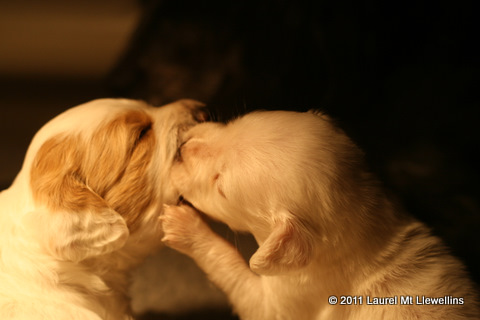 Grace and Ellie are 3 weeks old, now. This evening they received their first taste of the puppy mash.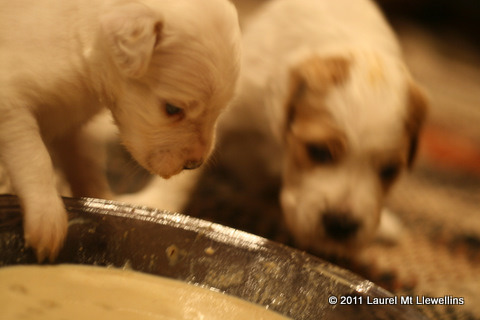 The mash is a mix of puppy kibble soaked and blended with some whole yogurt and goat's milk.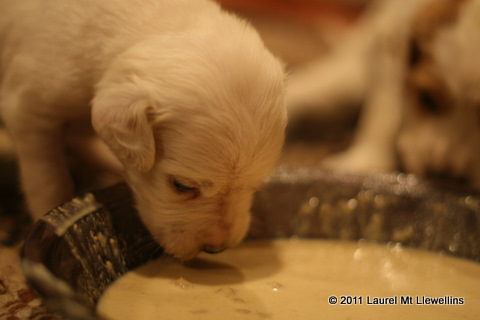 It is very liquid for the first time to introduce them to lapping. Ellie had quite a bit. Gracie was not as enthusiastic.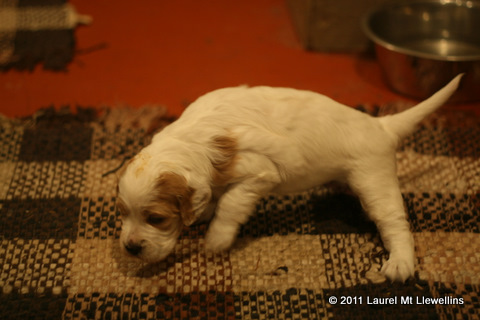 Grace was more interested in exploring for a bit. Shay finished the mash and all are snoozing, now.
All also received their first worming today. I usually administer this at 2, 4, 6, and 8 weeks, but have decided to go with 3, 5, and 7 weeks. If a bitch has ever had worms in her life, they lie dormant in their system until pregnant and hormones are released, awakening the parasites which cross the placenta and the pups are born with them. Creepy, isn't it?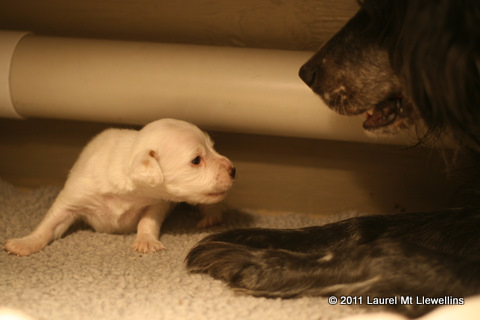 The ladies are doing quite well. I have to get out and get new toys for Grace and Ellie. I had placed an order the week after they were born. I haven't received it yet so inquired as to the whereabouts of my order. It seems it is on back order until April! Well, I will have them for Santana's pups, but that doesn't help Grace and Ellie.
Have you noticed them playing more and more? Gosh, the next 5 weeks will be so much fun!