Friday, January 25th, 2013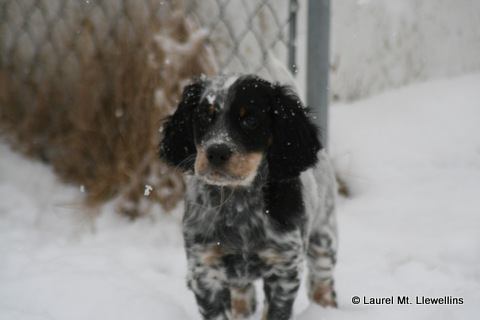 Hi All!
It's a beautiful (it's always beautiful to me when it is snowing), mild (18°F, which is so much warmer, of course, than -18°F) day here in the Northwoods. I took a short break from work and took the three boys out for a romp in the snow. A few of the photos are below. I'll try to get some new photos of Maddie's litter on my next break. All is going great. Getting things in order for Wiley to fly to his new home maybe next Tuesday, when the temperatures will be a lovely 40-something.  Hopefully the crate will arrive on time!
I wanted to let you know I finally was able to get the litter page for Maddie's puppies done. Click here to see the page. And, for now, additional photos are always added at this link.
Okay, here are some of the photos. Click on the photos in the left-hand sidebar to see larger versions.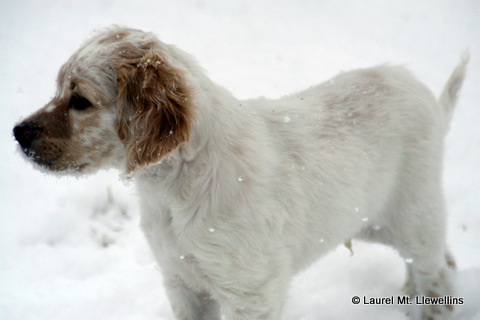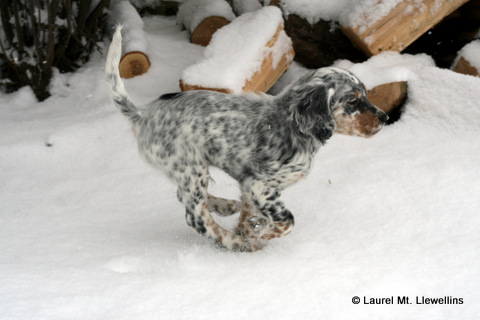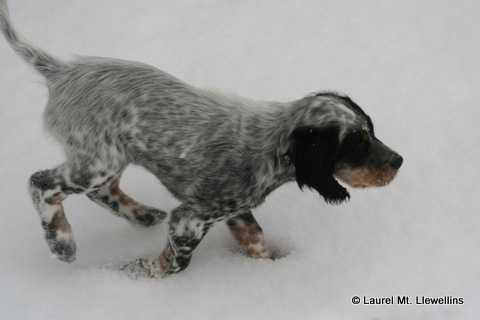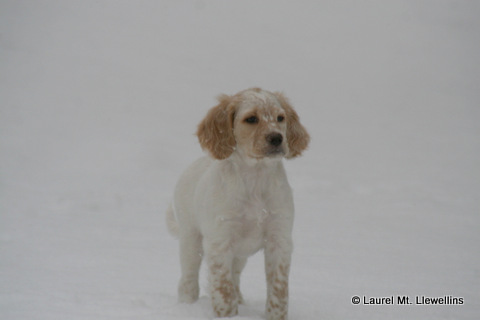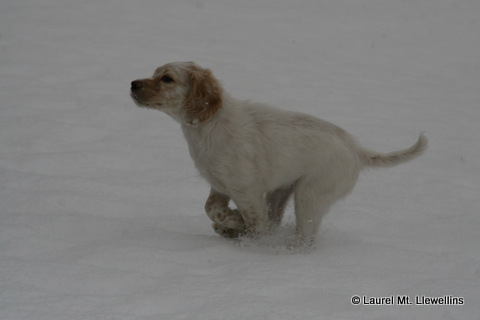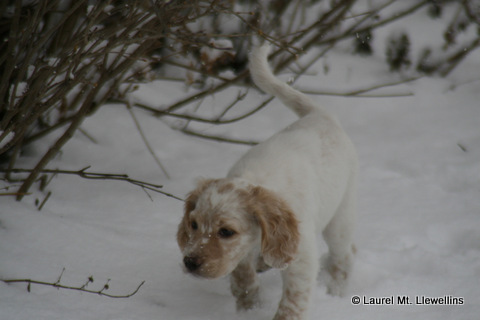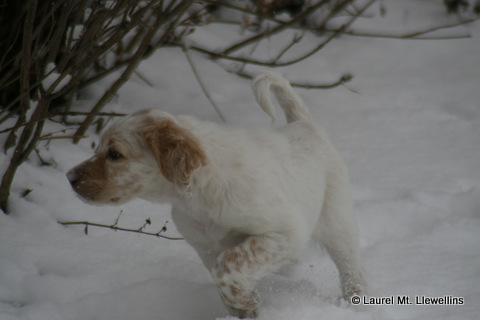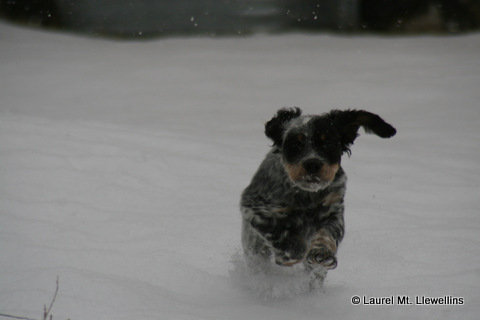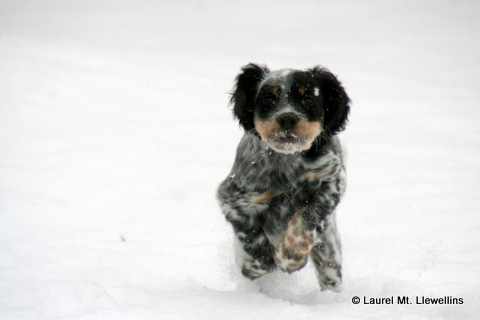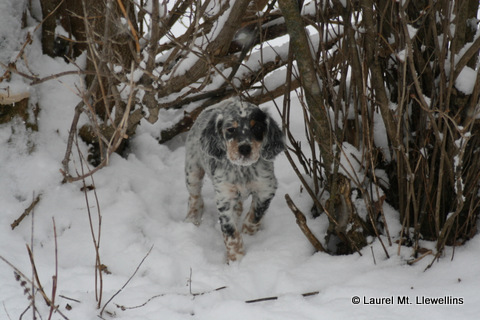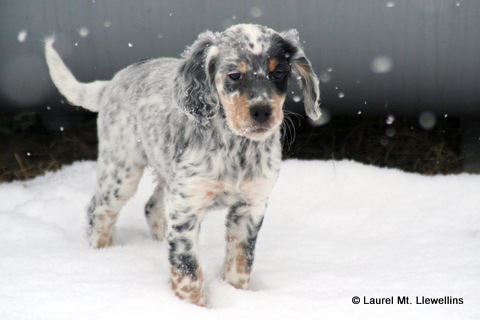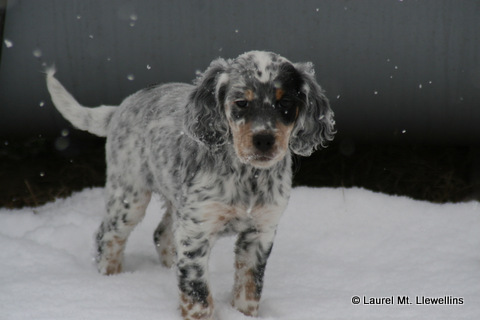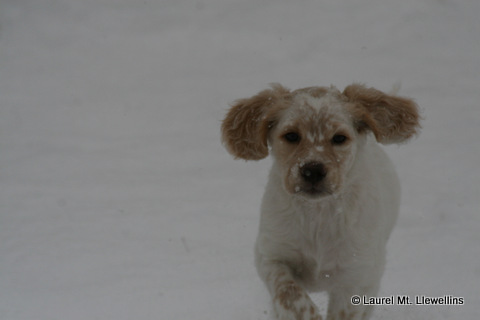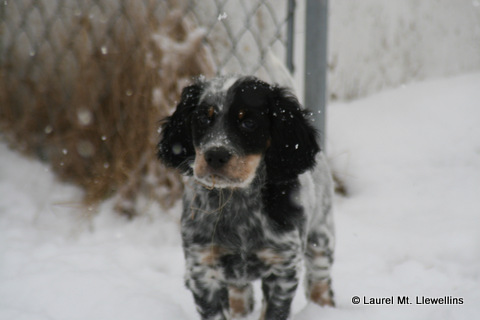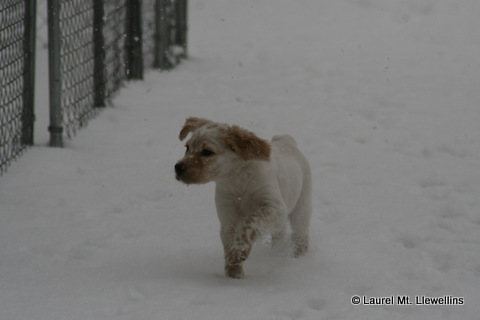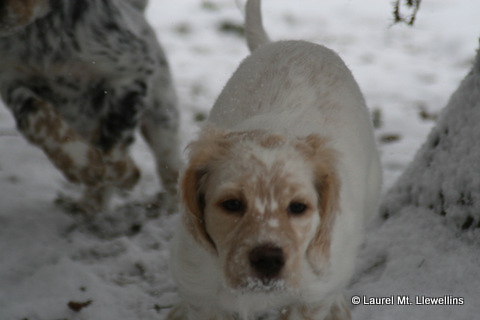 Have a great day and go play in the snow (if you have some)!
-LML