My mission is to help you have a healthier dog and breeders to raise healthier Llewellin Setters puppies through educational content based on over twenty years raising, training, and breeding Llewellin Setters. To help support these efforts, this page may contain affiliate links. I may earn a small commission for qualifying purchases at no cost to you.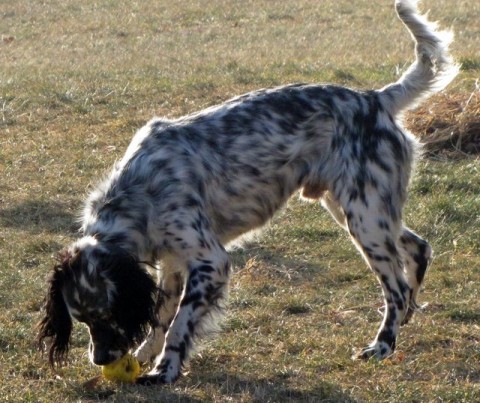 Well, we are just a few weeks away from the arrival of Dora x Steele puppies! I am so excited. This will be the first litter born at the UP, Michigan kennels. I brought a whelping box with me while home in PA over Thanksgiving. I need to get it painted and figure out where, exactly, to put it. I think it will go in the kitchen. 🙂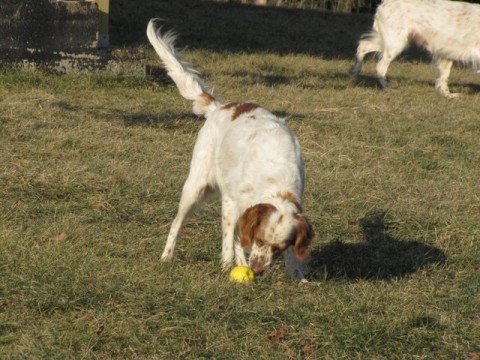 I ventured out for some paint yesterday and will work on that this week, along with the slow-going process of building the kennels. Who decided I should build, rather than buy kennel panels anyway? I did. I know it was me. I thought it would be cool and "farmish" and "northwoodish." Now, I just wish with all of me that I could get my kennels from PA up here. Or that I could just go buy some. I'll snap out of it, really, I will.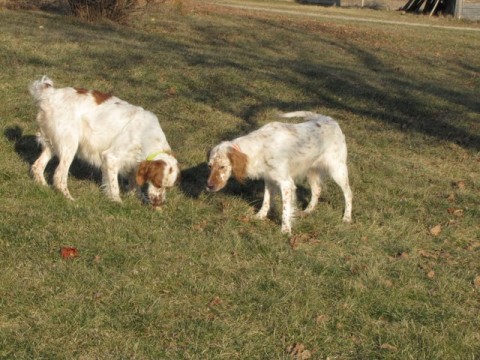 Dora x Steele pups will arrive around Christmas and leave February. Nash was bred to the amazing Luke this week and that will be an exciting litter, due early February, going home early April! It will be hopping here! Now, we need two litter themes. Suggest away!
I also must get on the horn and find better Internet. AT&T promised I should be able to upgrade to a better package by now, but I keep getting told differently now, of course. I may just have to have a satellite system installed so we can have the live puppy cams. I have to have the live puppy cams!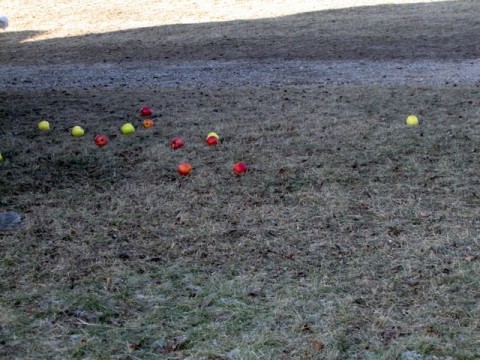 After a week of frigid temperatures, today is nice and warm in the mid-30s. We had a great morning and all the dogs really ran and played hard. I bought some apples for the dogs yesterday and they really missed them! The frigid temperatures really don't seem to bother the dogs in the least bit. They eat more eagerly, but that is it.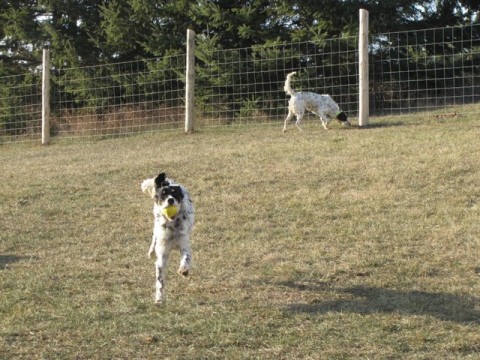 Rue very, very much missed her apple a day!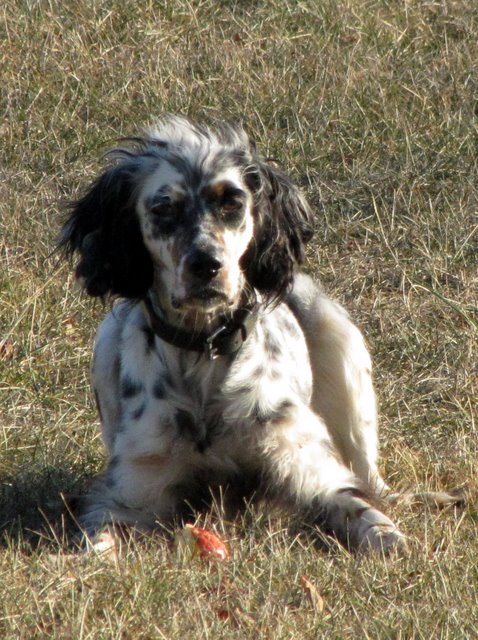 There is Mia enjoying her apple while laying in the yard. Mia is having a bad hair day! 🙂 That curly top-knot is coming in nicely, don't you think? I love the top-knots!
Speaking of top-knots, I miss my Boone, dog. He had the best top-knot of them all. He is still in PA and I can barely stand it. Jenna, Shay, Maddie, Count, Brier, Ranger, Levi, Jess… I miss you guys and am working on the kennels to get you here! ::sniff sniff::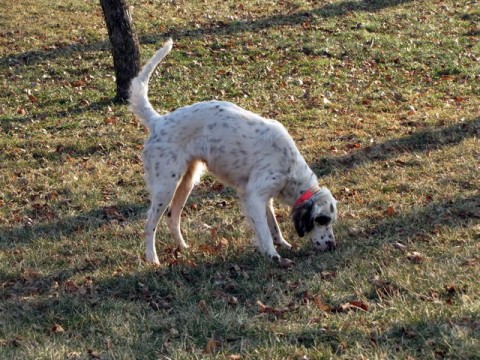 Did I ever tell you how much I love Santana?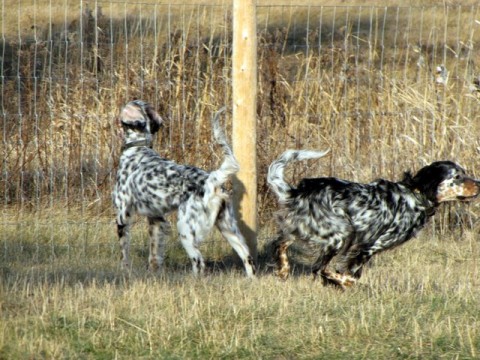 And Mia and Addy?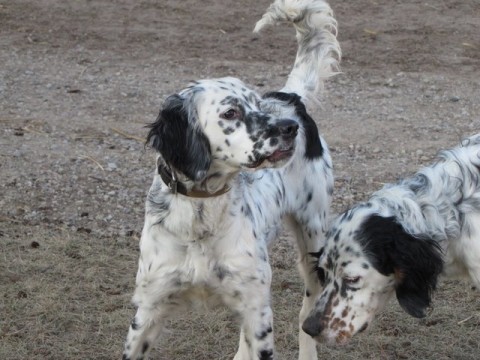 And Luka?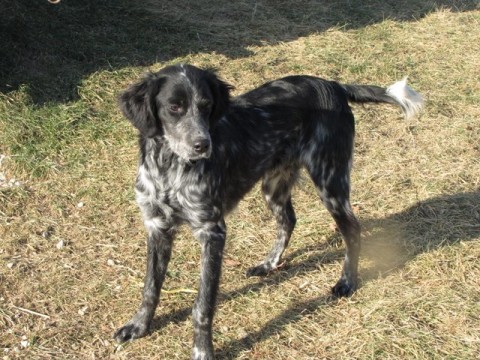 And Oly? My man, Oly… who has been sold, by the way. He will be leaving me around Christmas. I am sad, but happy for him! He is such a great dog. 🙂
Well, so you know already that I love all of my dogs. I really am the luckiest girl in the world to do what I do!