The Calendar Says Spring is Here
My mission is to help you have a healthier dog and breeders to raise healthier Llewellin Setters puppies through educational content based on over twenty years raising, training, and breeding Llewellin Setters. To help support these efforts, this page may contain affiliate links. I may earn a small commission for qualifying purchases at no cost to you.
It might be spring according to the calendar, but it is still quite like winter here, which is perfectly fine with me. Spring usually means rain, mud—meaning muddy dogs—bugs, and a lot—okay, make that a ton—more work that I am relieved I don't have to tackle quite yet. But, a lot of thawing has begun and I'm getting a little taste of what's to come… ponds and mud…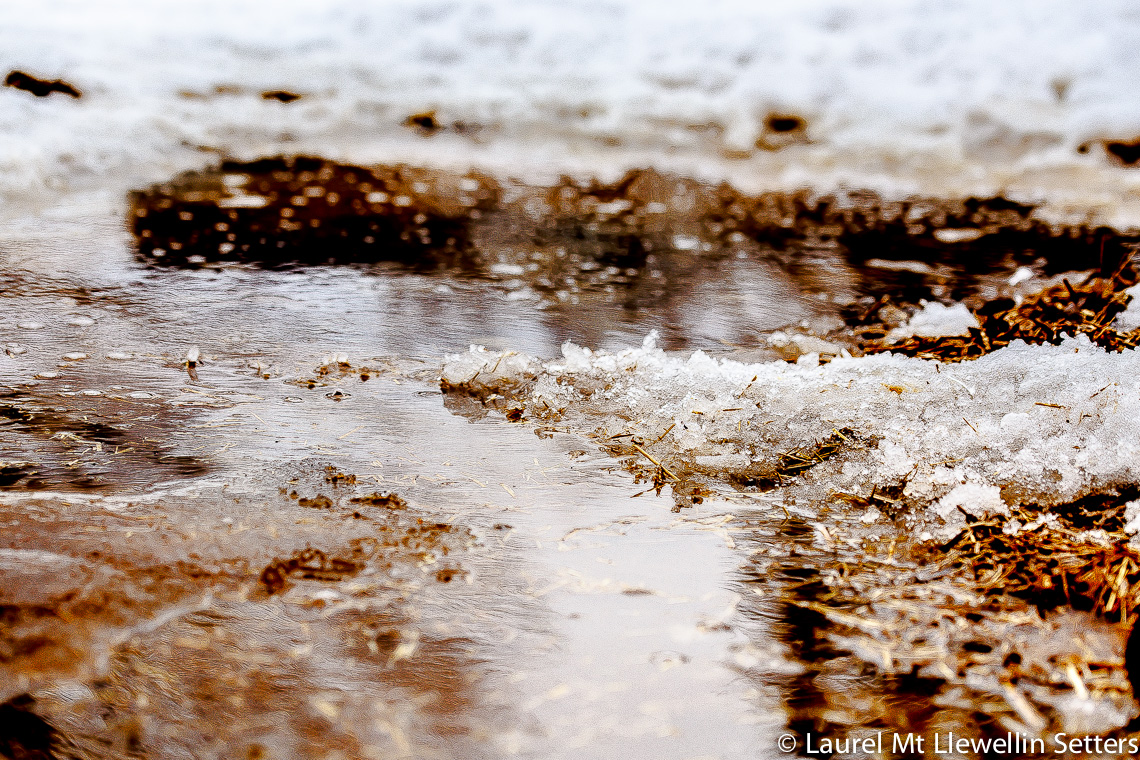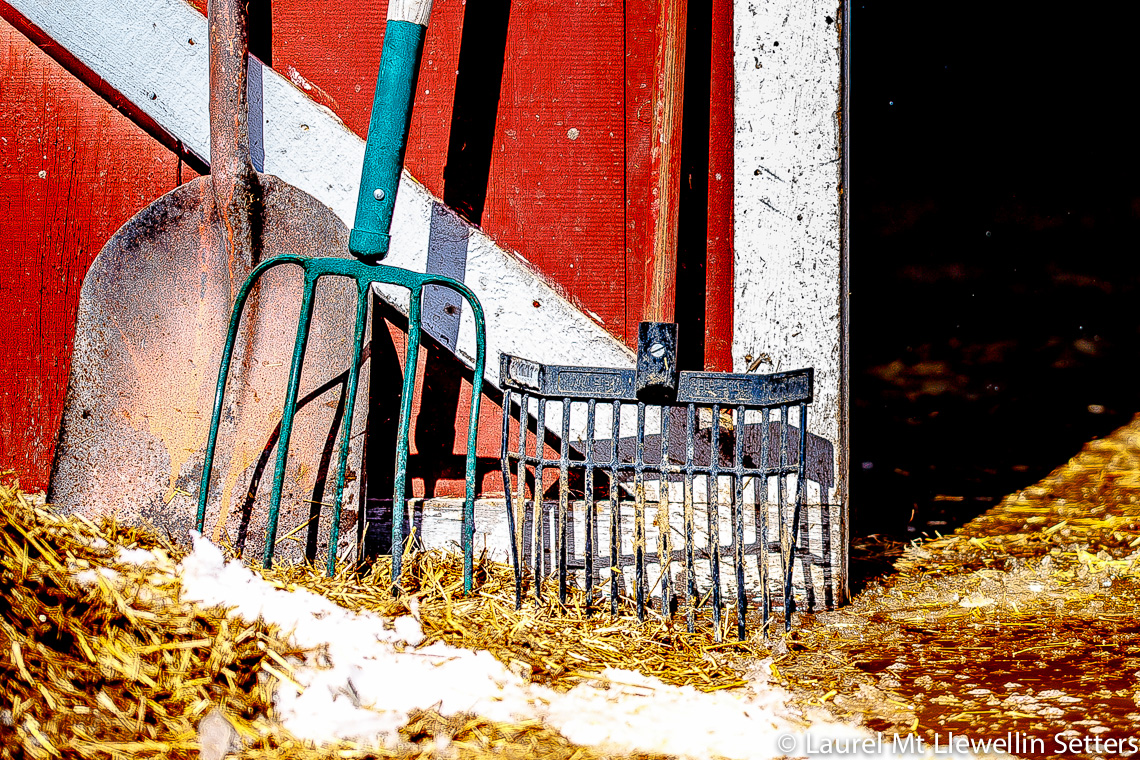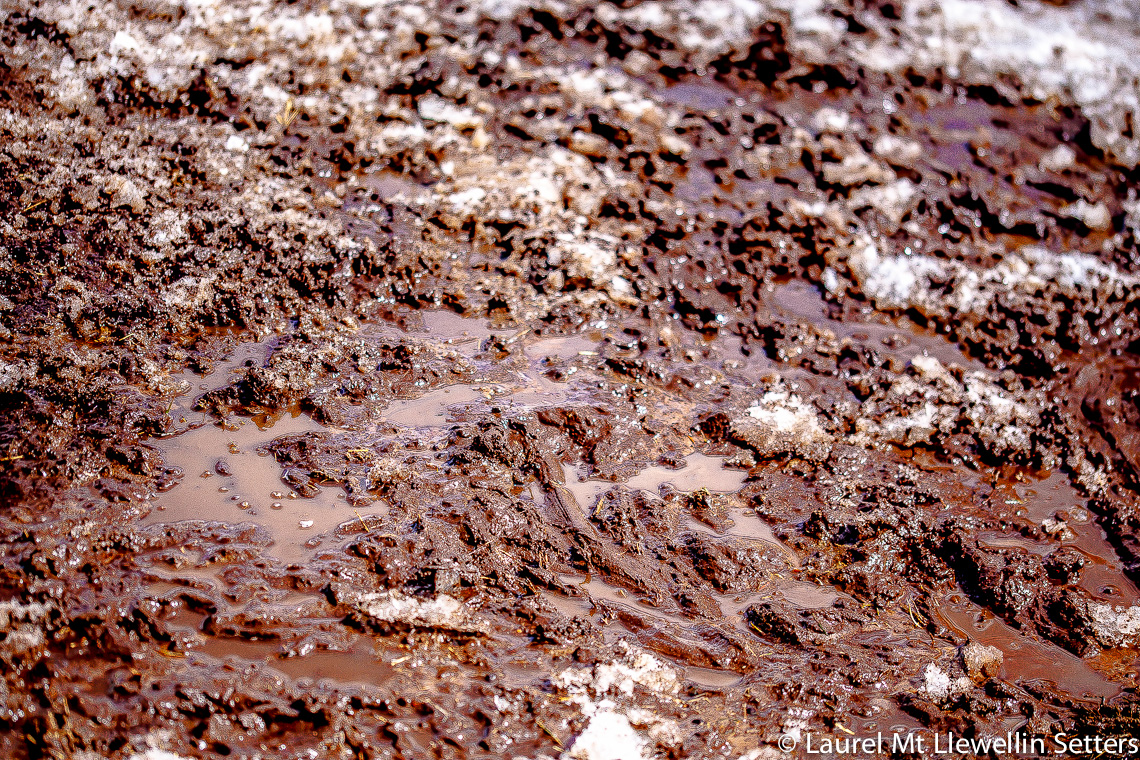 I am enjoying the extra hours of daylight, though, and so are the dogs. They are spending much more time outside, meaning I have to spend more time outside. I don't mind being outside at all, but there just isn't much I can work on, yet. The straw piles are frozen solid so I can't start to move them for composting. It is still too cold to think about starting to remove all the straw from the kennels. And, I still can't even get to the composting area because the snow is too deep. I sunk the ATV and dump trailer trying. I really wanted to avoid having piles to move all spring. Nothing we can do about the weather though and I moved here for these winters. Yep. I sure did.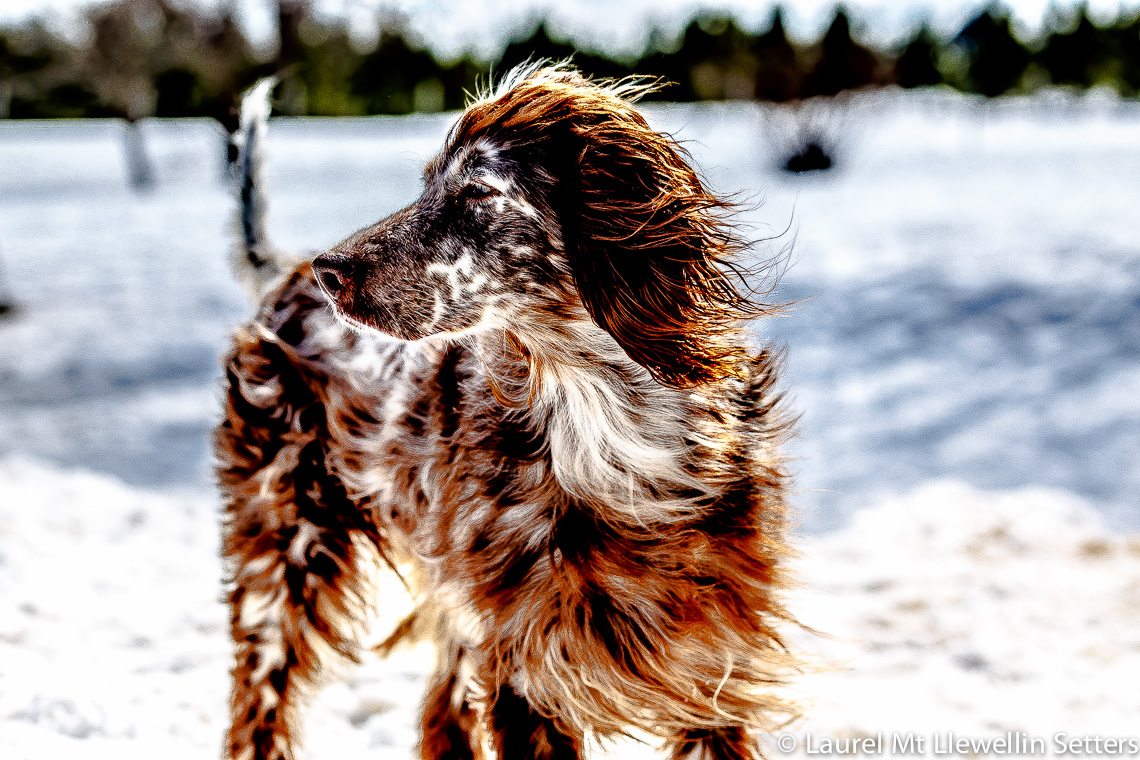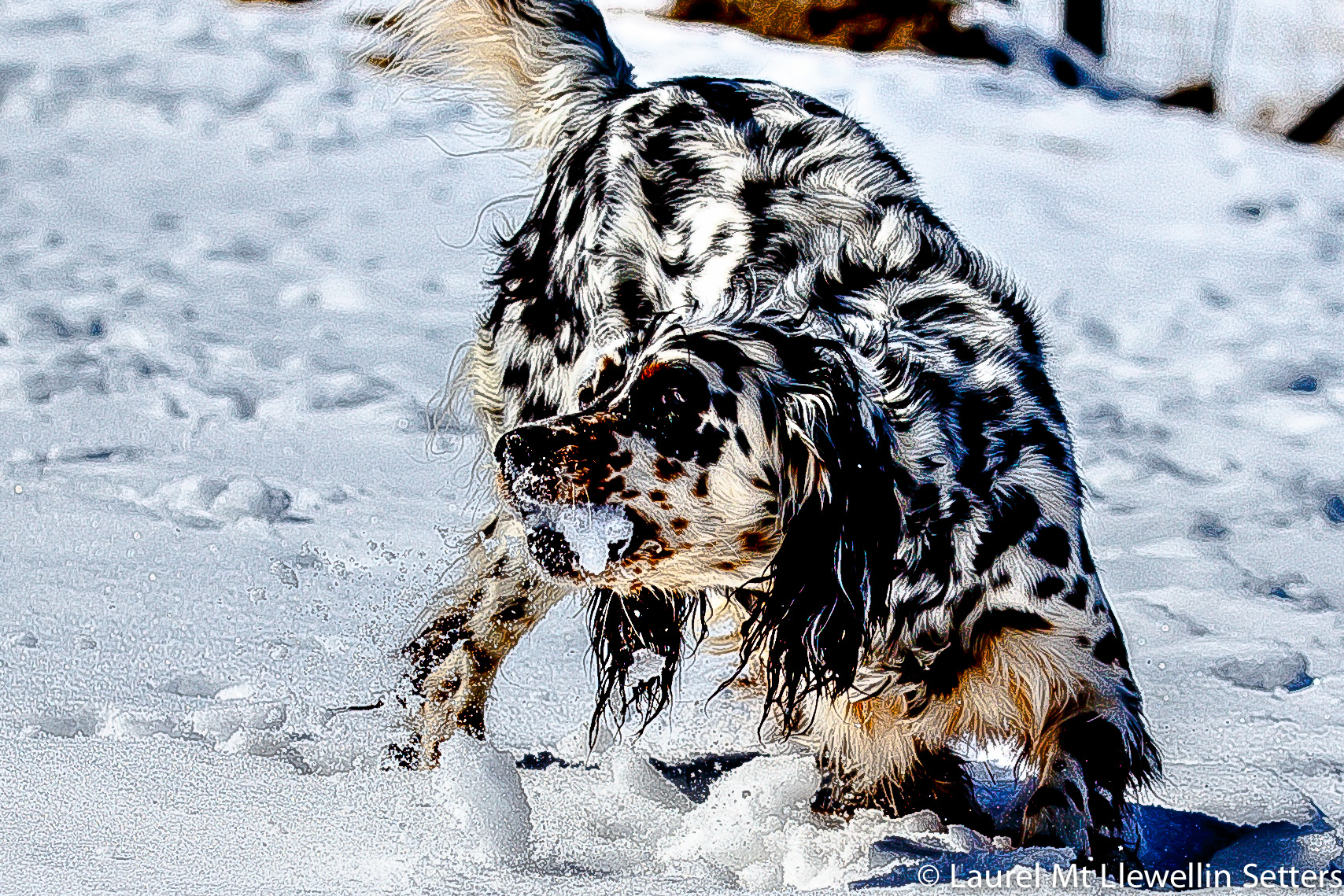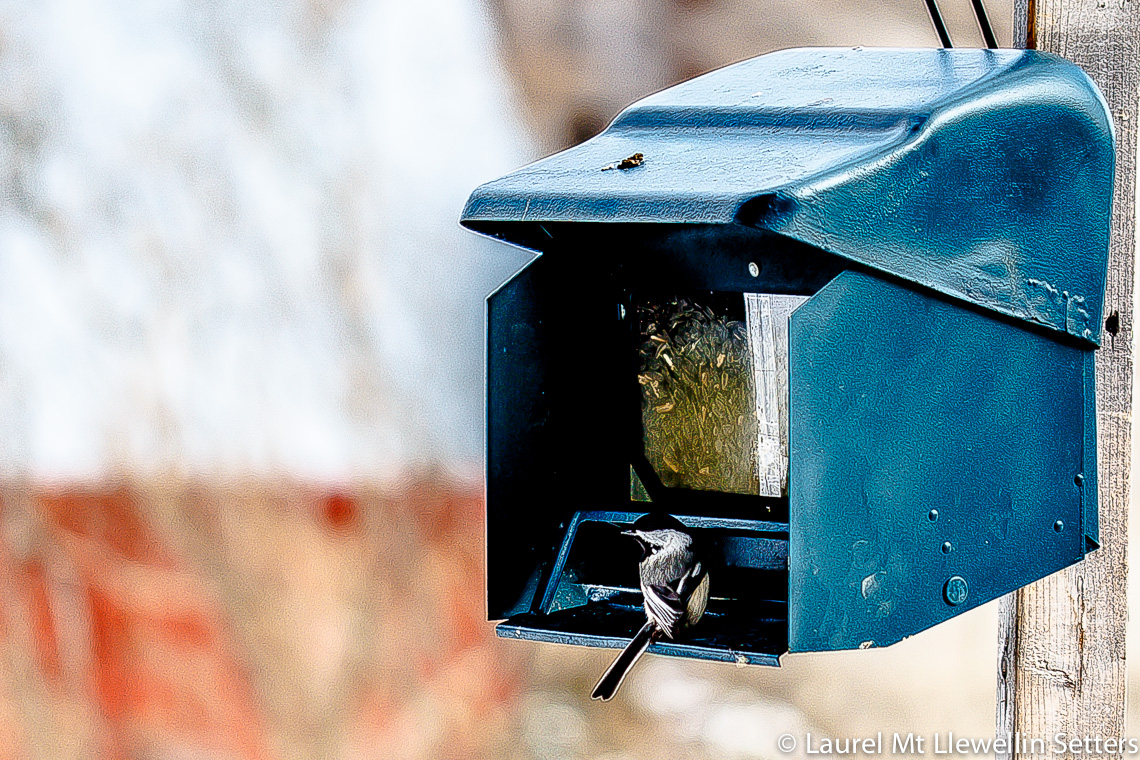 There is also much more going on outside to keep the dogs entertained like tweetie birds—probably because I gave in and put the bird feeders up about a week ago which I promised myself I was absolutely not doing this year to try to help keep away tick-carrying birds, mice, bunnies, squirrels, and other rodents but I found a giant bag of unopened sunflowers seeds in the garage so I put the feeders out—doves, pigeons, and the occasional bunny, pheasant, or even a Ruffed Grouse taunting them from the tops of the apple trees. When we are hunting, the dogs pay no attention to tweetie birds or fur, but in the off-season and when they are bored, chickadees will entertain them for hours.
There hasn't been much excitement here—except for puppies of course. Otherwise, it's just getting through daily chores and keeping all the dogs content. And this takes all of my time. I really look forward to getting a chance to work on informative articles again. And, like you, am already dreaming of fall. I love winter, but I can't wait to be able to be back in the woods with the dogs. The time until then seems unbearably long right now, doesn't it?
After a few months in PA and SC with Scott, Maisy, Shay, Lady Bird, Dora, Minnie, and Gitch have returned and I have a very full house. At least they've done a lot of hunting and are a little more content than the rest.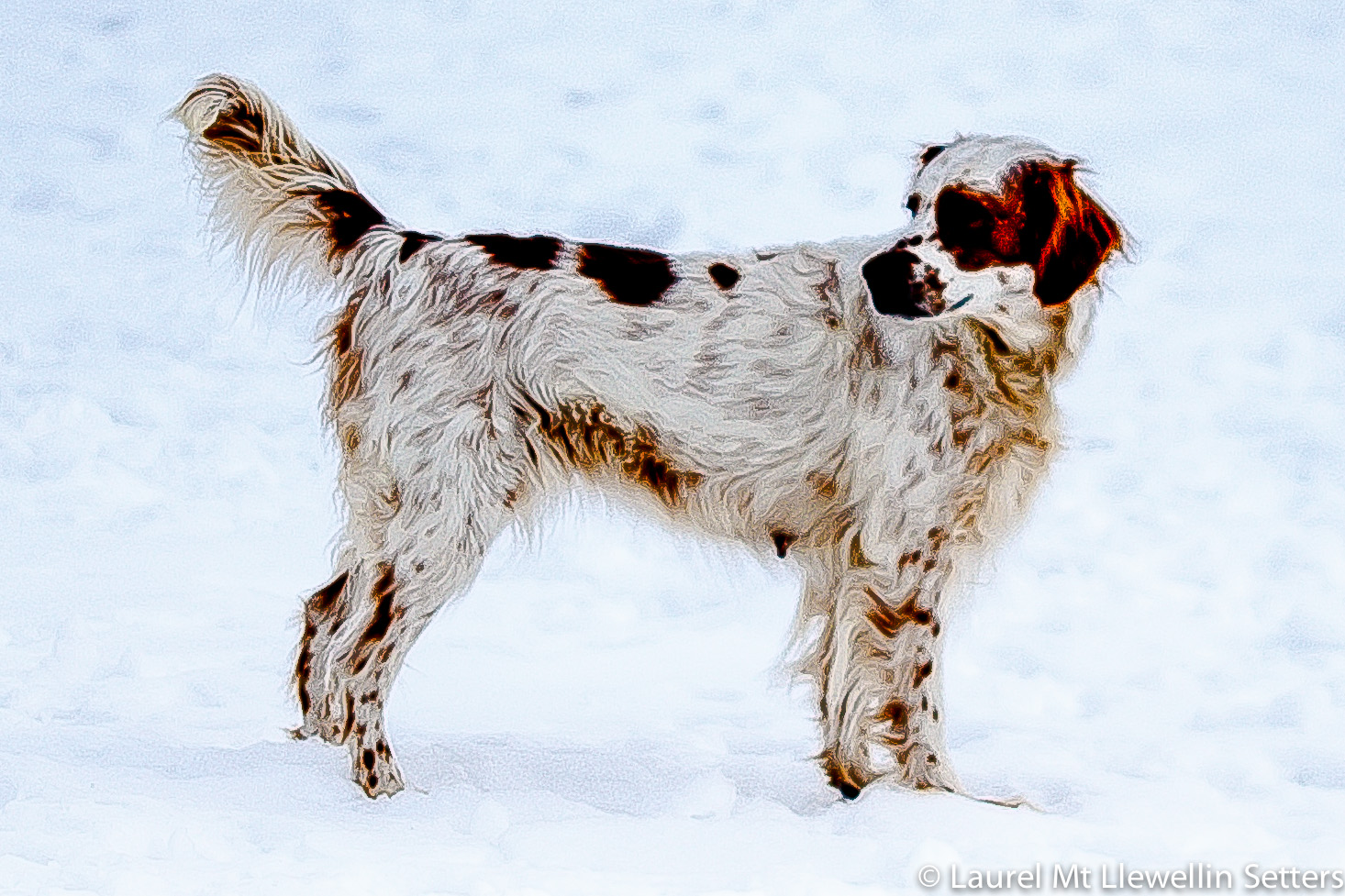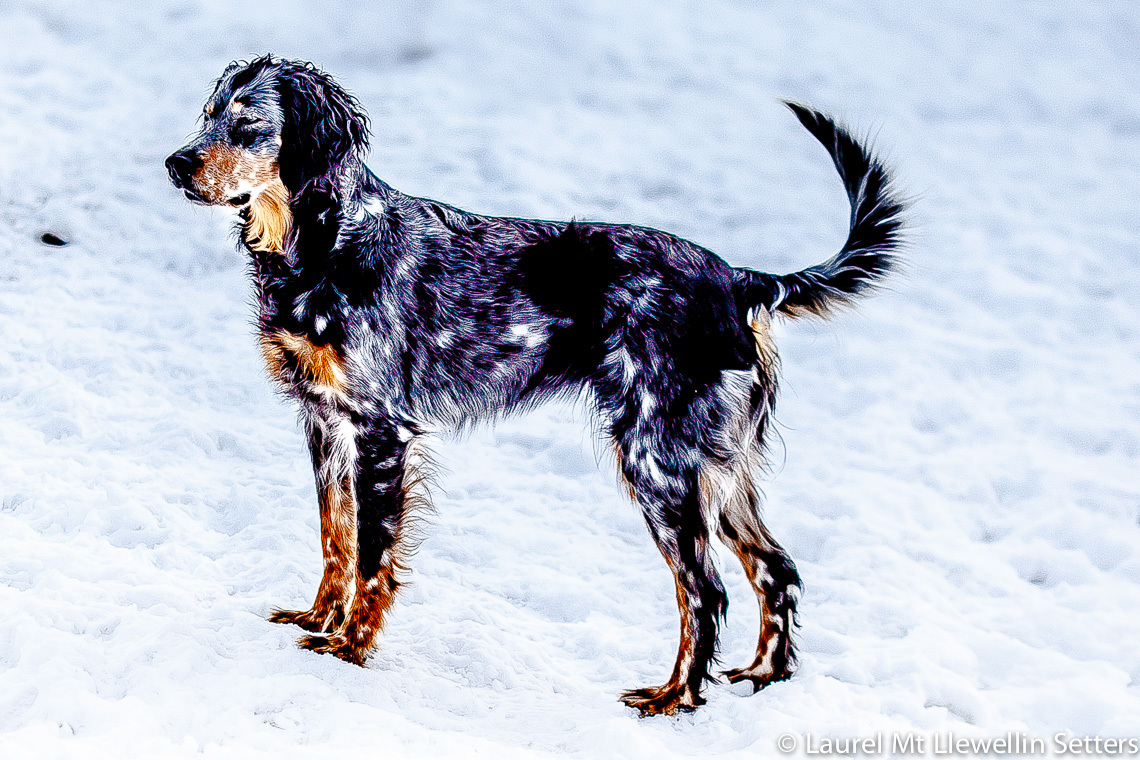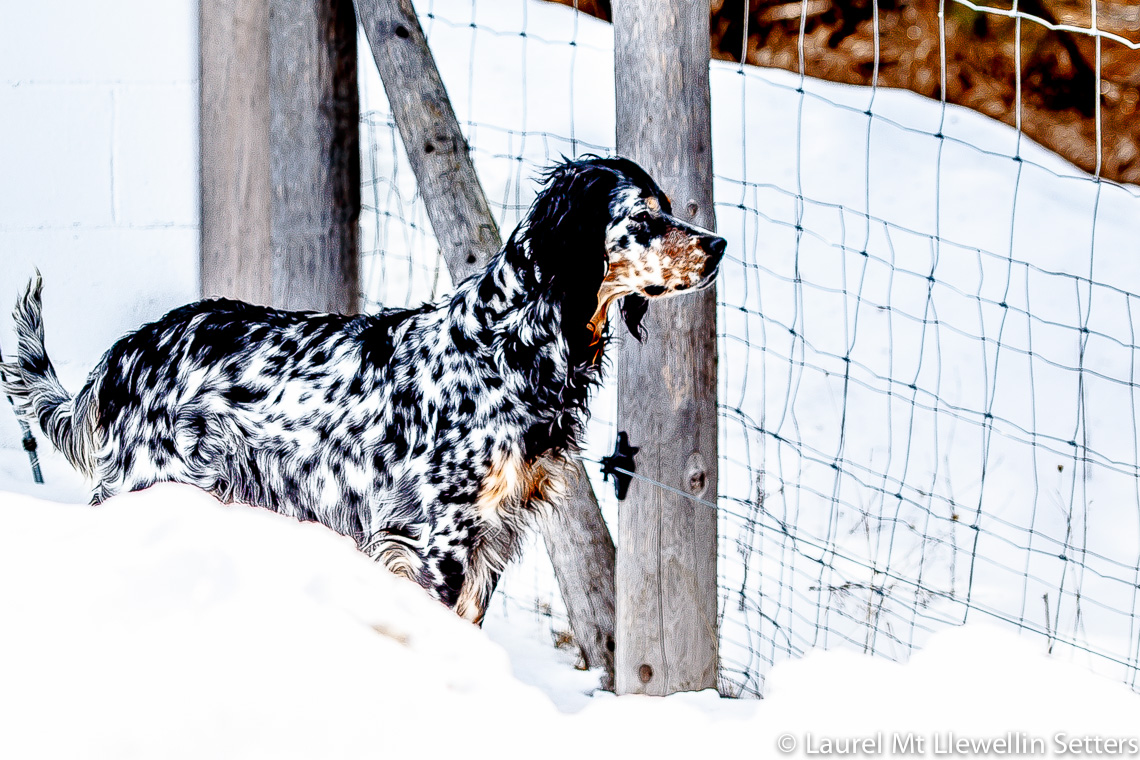 Addie and her puppies are doing great. She's growing a bit tired of being cooped up in the same room with them, though. They are a month old and I need to move them to the kitchen, soon. Addie would be spending more time out, but with the recent arrival of all the other girls in the house, there seems to be a bit too much hormonal snarling going around to suit her, so she's happier in the puppy room.
Speaking of hormones… About two weeks ago, it had looked like Ree darling's breeding with Levi had not taken. She didn't look or act pregnant in the least bit. I figured she must have been bred too early. I informed all those with reservations and referred folks to other breeders so they could still retain a puppy on their schedule. At the same time, Santana started her heat, so she was bred to Count. And suddenly, just yesterday, I started thinking Ree just might be pregnant after all! Sounds insane, right? How could I not know? And, believe me, I look. Maybe it is because I see her everyday and can't really notice the changes? I don't know. I was convinced she was not pregnant. I mean, look at her one minute: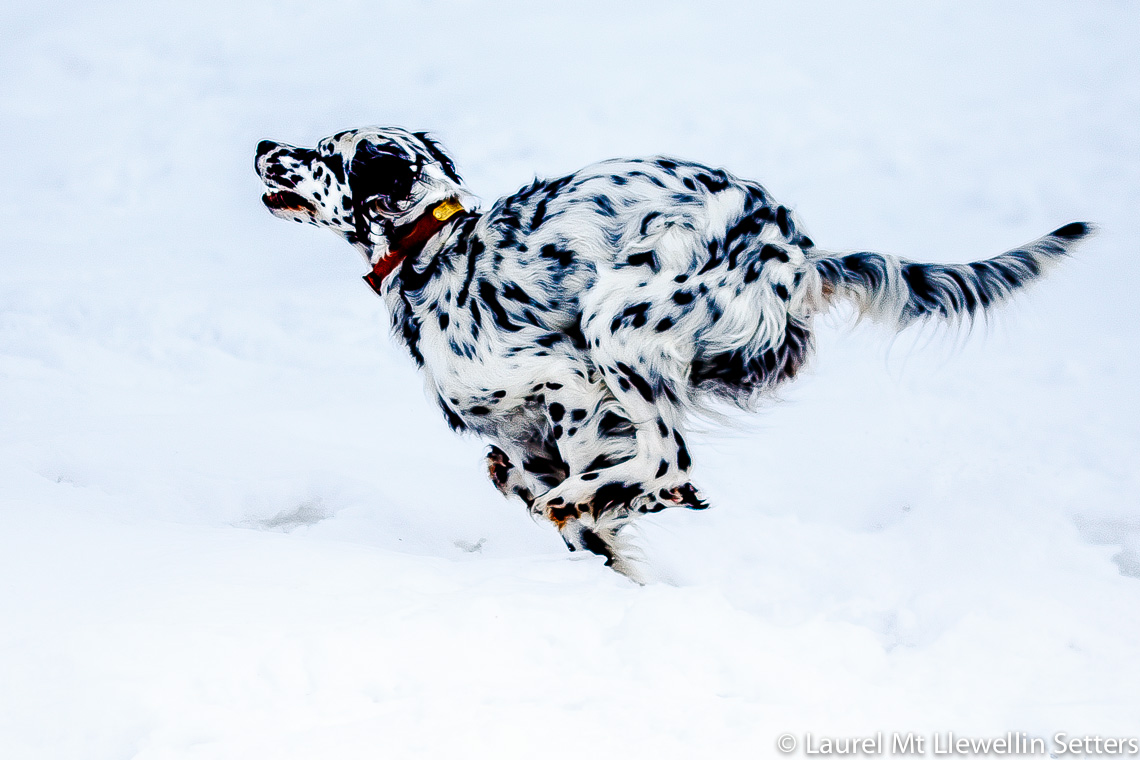 And then, I see this through the lens: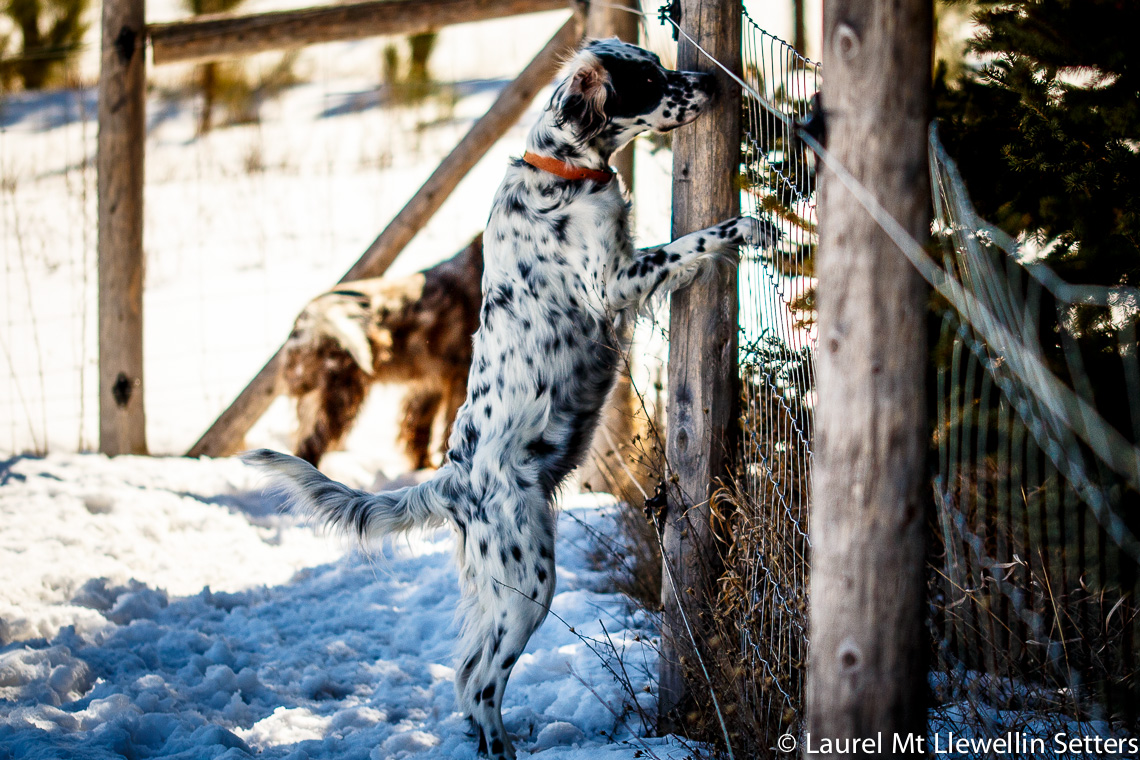 Hmm… and she is all stretched out on the bed beside me as I type this and doesn't look pregnant in the slightest! I guess we'll see what happens. No, I'm not taking her for an x-ray. I just don't like doing that. It's unnecessary. Time will tell!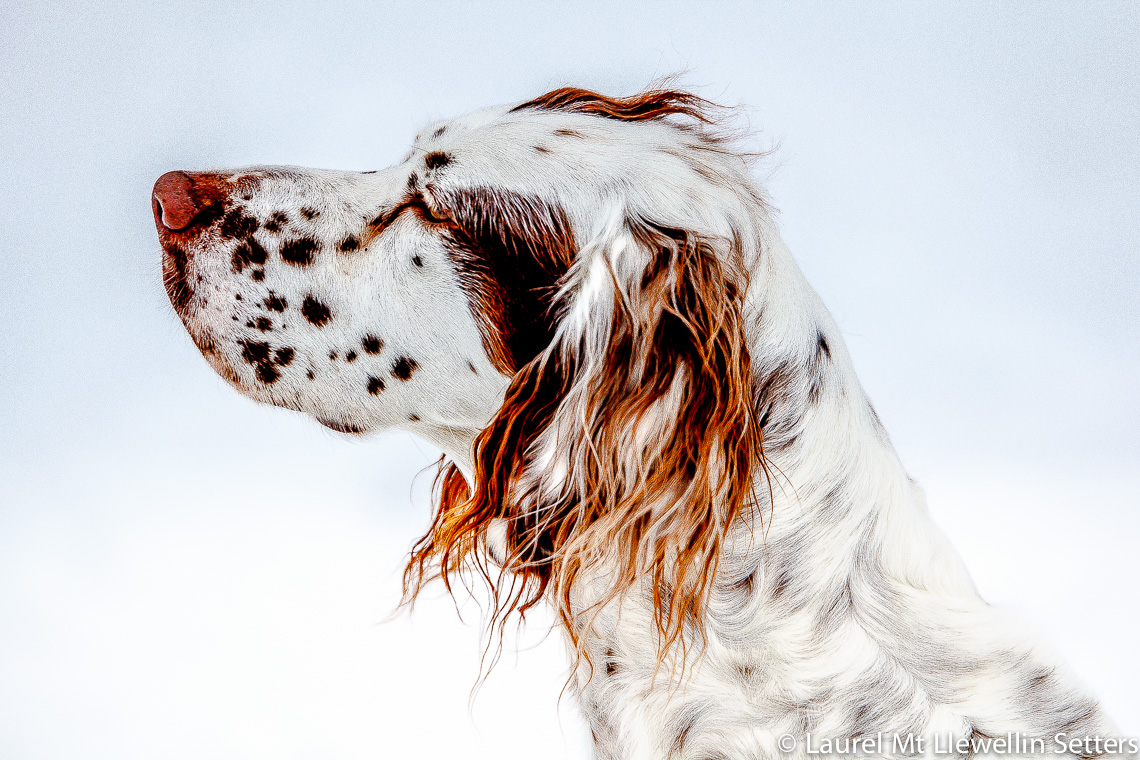 In the meantime, Santana has been bred to Count. A fantastic repeat breeding. And, now, for certain, all the gals we've been waiting for will finally start to come into heat. Much too late, though!
And that's it for tonight, all. I hope to get back to posting more often and with great, helpful stuff for you as well as lots of owner -submitted photos and updates. I'm also looking forward to finally getting to put our GoPro Hero camera to use with training videos and fun stuff!
Hug your Llewellin Setter.
-M.