My mission is to help you have a healthier dog and breeders to raise healthier Llewellin Setters puppies through educational content based on over twenty years raising, training, and breeding Llewellin Setters. To help support these efforts, this page may contain affiliate links. I may earn a small commission for qualifying purchases at no cost to you.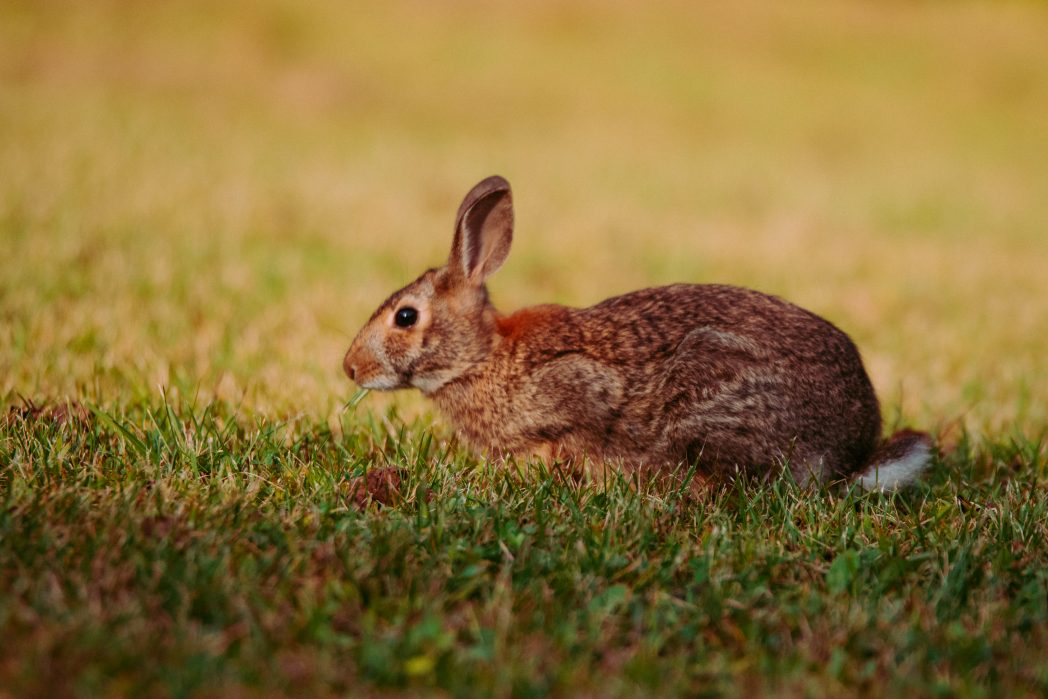 Hello all,
I know, it is not a Llewellin Setter or a photo of the beautiful Northwoods, but a bunny is all I have to show you at the moment!
The purpose of this post, though, is that it has come to my attention that an update might be in order. And, I apologize there has been so little communication over the past few months. There just has been any news to share.
Without getting into it too much, I will say that I've been stranded in Pennsylvania with my aging truck and a very expensive repair bill. But as it turns out, God had me right where he wanted me because there has been one thing after another come up that I would have absolutely needed to come back for anyway. I'm talking deaths in the family, serious illnesses, a birth, and more serious illness.
Scott has been holding down the fort in the UP–taking care of all of the dogs and our dairy goats. Communication has been very poor to none because, as I am sure all of you can imagine, some times you have to sacrifice some things–like cell phones when they break or become unusable from age and internet–to take care of the most important things–like the animals! I had set up a forwarder for all email to go to his personal email, but alas, he wasn't able to retrieve them much or at all. I have changed the email to come to me again, but please know that I am taking care of my mum and there is not reliable internet here. I will get out as often as I am able to check it from another location. Please try the form on the contact page now to send an email.
Nothing has been happening on the puppy front, so nothing to report anyway, but that will change soon with litters beginning to arrive over the next few weeks. The girls came in to season on time in July, so everything is on schedule as had been noted on the puppy page since April. Please see the puppy page of the site for those details.
Next, please know, as soon as I am able to return to the UP and the dogs–and a reliable computer system–I will get back to providing all the photos and updates and articles in full force! We haven't been able to update on Facebook and such, but we will get back to it as soon as we are able, have no fear.
I'm so sorry for the temporary interruption.
Blessings to all and I hope you are all getting ready for upland seasons to open. I know I simply cannot wait to get back to the UP, my dogs, puppies, goats, and roaming the Northwoods for Ruffed Grouse.
Michelle