Seriously?
I painted that door white?
I really have to wonder about myself sometimes…
Who in their right mind would paint their front door white when they have a pack of dogs that go in and out and in and out and in and out… and never, of course, do they all go out or want back in at the same time…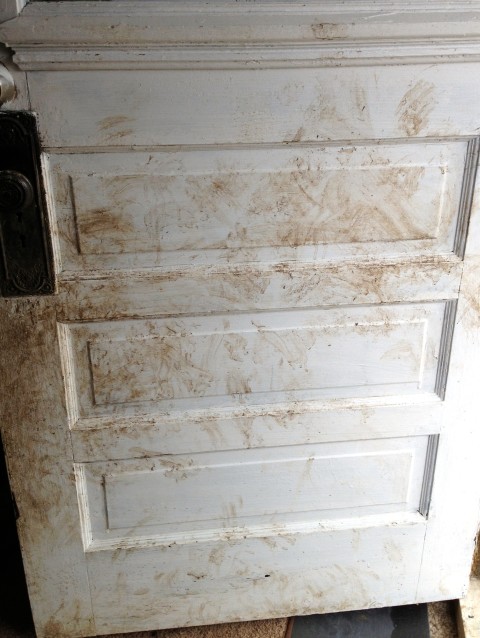 I guess you can guess how they let me know they want back in, too, eh?
I about fell-over when I saw how bad this was by this afternoon!
And that is just from today!
You should have seen it yesterday after rain and mud before I scrubbed it.
Not kidding.
Oh wait!–I know what I was thinking when I painted that and baseboards and puppy rooms white—I use bleach to clean everything so it has to be white, right?
Uh… no, not anymore…
But, I now know exactly what color to paint all the doors!
😉
Benjamin Moore Rich Clay Brown 2164-30, you are so all over my doors someday!
The one thing I am good at lately? Really making everyone not want a pack of dogs, eh?!
-LML