Santana's Blooming Belly :)
As promised, here are some  photos of Santana: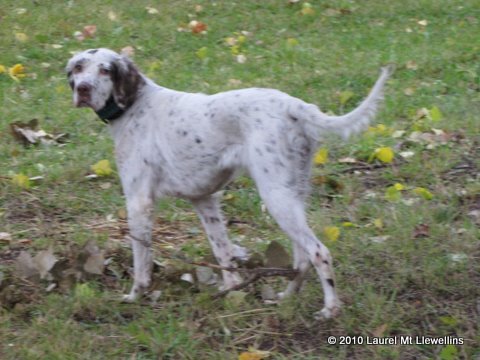 Above is Santana before pregnancy.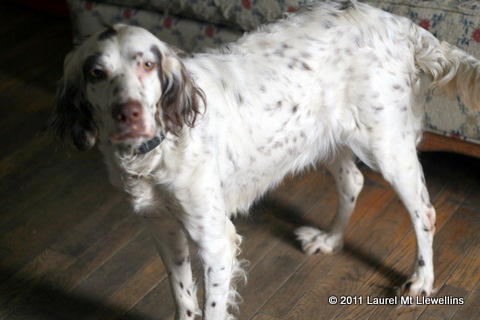 And this is today–obviously pregnant!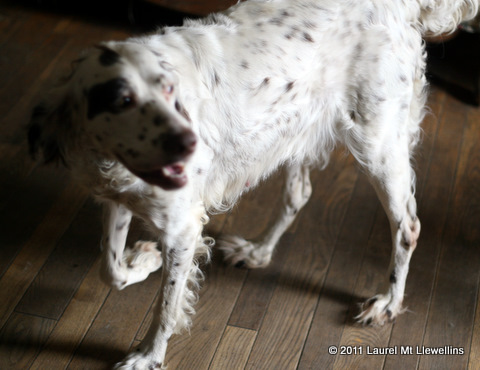 My gosh, I just noticed that the hair on her feet has grown as much as her belly. Poor thing, I will get that trimmed right now.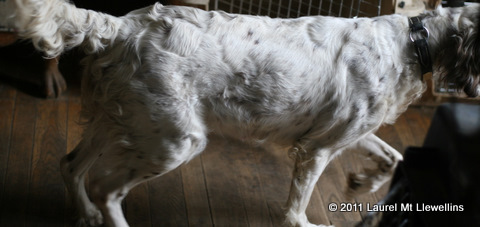 Poor girl has lost her normally, very athletic figure.
Santana is such a sweetie pie. She and Jenna are great buddies.