Potential Winter Storm–Cool, eh?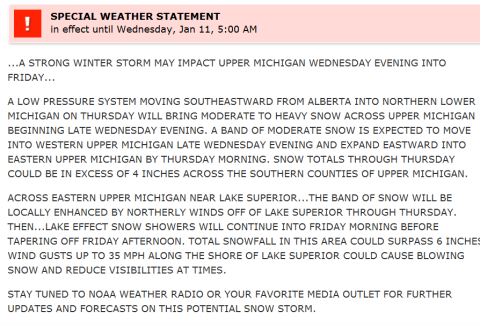 My phone was chirping at me all morning. I ignored it first because I have been confusing the alert sound on the phone with a real cricket living in the basement and chirping away all of the time, lately. And second, if it really is the phone, it is usually just some great news about a winter storm impacting the area where NWBC (Northwoods Wild Bird Camp) is located and never anything exciting about here, where I moved to… instead of there… where I wanted to move to. But, God puts us where He wants us and that's okay with me.
I finally did look at the alerts on my phone and–Oh my gosh–yahoo! A potential winter storm for my area. Of course, there is one also for the NWBC area and they are calling for an excess of 12 inches, while me just 4-6. It's better than nothing, though. I'll take it!
I won't get too excited yet. I understand it just says potential snow storm. A girl can dream, right?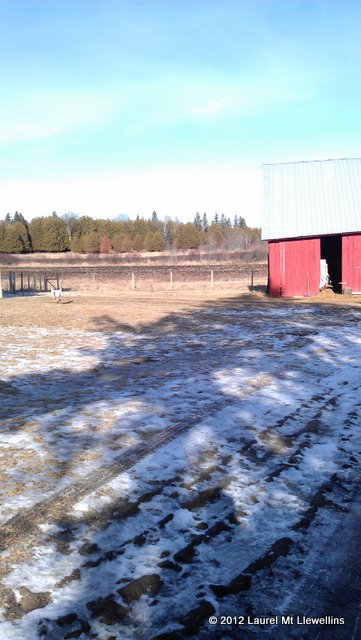 In the mean time, this is what it looks like here today.
The pups, Rosey and Kea, are enjoying being inside, but have been having a blast with their freedom to explore outside on these very spring-like past few days.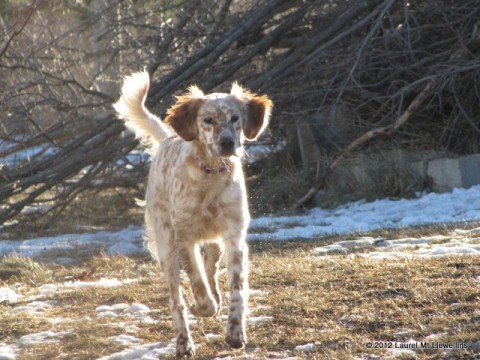 This is Rosey. Having a blast and looking beautiful.
And the wee-puppies are doing fantastic and are growing like mad and getting around great. I took hundreds of blurry photos from all cameras. Only a few are good enough to use. Here is one: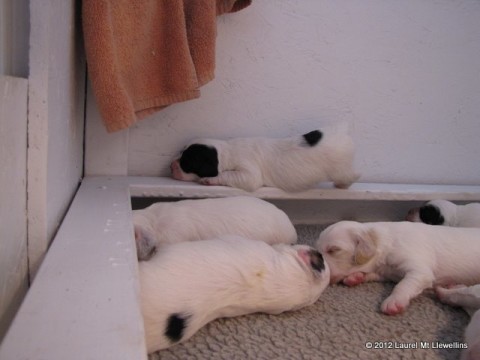 And, that is all for today. I am beat. And a lot to do this evening. I haven't "worked" (for pay) yet today (lots of phone calls came in today) and I need to go take care of letting my pack out again.