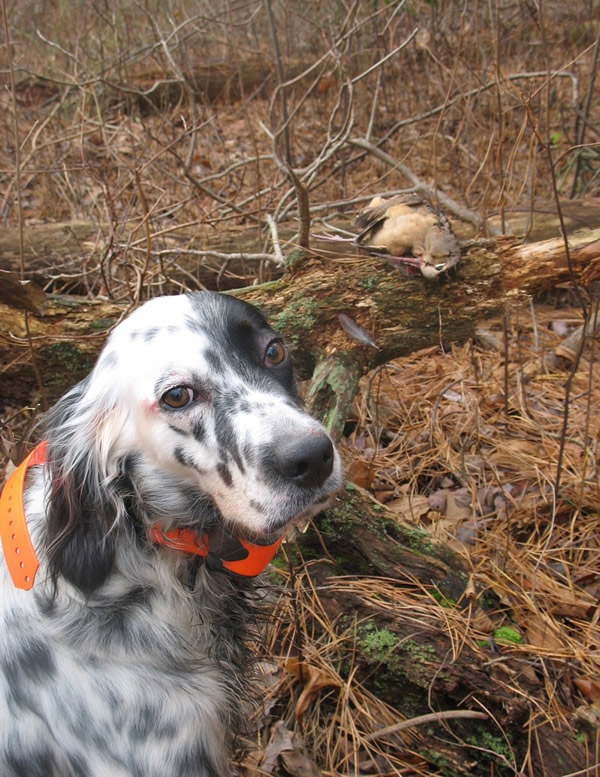 Piper gets her first Woodcock! (Piper was from the "Maine" litter out of Shay and Brier)
Dave reports,
"Hit the woods this morning with your girl. Got into a nice flight but in very windy conditions. Birds as jumpy as I've ever seen them, but we managed three points and one kill. This was her first opportunity at them, and I think she did very well. She did bump a few but she was learning the new scent.
It was wonderful to see her adjust her range from what we were doing in ND (wide and big) to nice and tight in the briers and on pick up on a brand new species as well. Excellent.
She worked real well in this thick nasty cover, and stayed right with me. Very pleased.

In the above pic, the woodcock is laying on a log that marks where I buried my old girl. Piper is reviving many old memories and making some new ones. "
Dave sent this photo of their trip to North Dakota, but I never got it posted. Thought I would include it here, now.