My mission is to help you have a healthier dog and breeders to raise healthier Llewellin Setters puppies through educational content based on over twenty years raising, training, and breeding Llewellin Setters. To help support these efforts, this page may contain affiliate links. I may earn a small commission for qualifying purchases at no cost to you.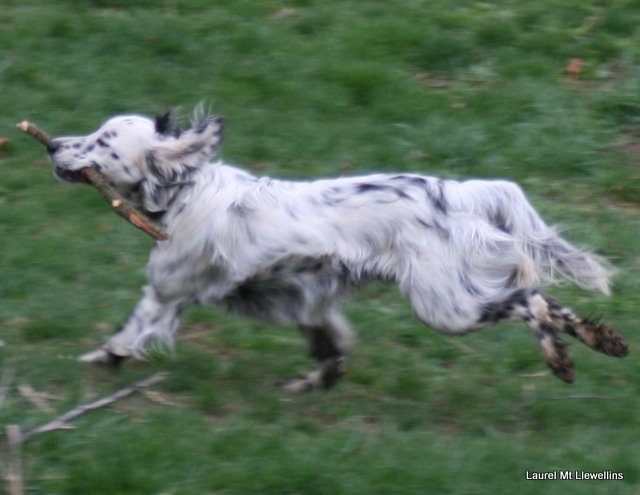 Hey, I was thinking we should have a "Photo of the Day"! I'm not sure if I can keep up and actually have a photo for every single day, but I can try… maybe it will end up photos of the week or something? You can all feel free to send photos, too, if you like!
So, the above is one to kick it off. This is Ranger flying around the property at warp-speed very proud of himself with a stick he picked up. This is the first thing he does when he gets out for his run–grabs a stick and tries to get Jess to chase him. Jess plays the game sometimes, but usually just ends up getting his own stick.