Tounge Out Tuesday Photo for March 22, 2016: Gus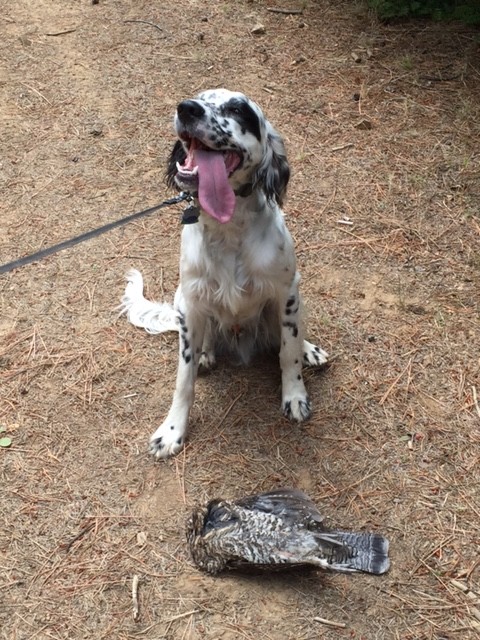 The #toungeouttuesday shot comes from Steve and Patty Janego of Oregon with their Llewellin Setter, Gus (out of Nash x Steele). Gus is now 14-months old. In the photo Gus was 9 months old.
Send us photos of your Llewellin Setter for the #toungeouttuesday feature! Click
here
to send it by email only, please. Include your pup or dog's name. Include "toungeouttuesday" in the Subject line. You can also send photos for other features on the blog: Make my Mondays #makemymonday (will you Make my Monday by sharing a photo of your Llewellin Setter? Please! Tounge Out Tuesday #toungeouttuesday. Obviously a photo of your Llew with his tounge out! Family Friday #FamilyFriday. Send a photo of your family with your Llewellin Setter. Again, please send them via
e-mail here
and include the #hashtag in the subject line. I'll share them here on the Life with Llewellins Blog.
Thanks and hug your Llewellin Setter tonight.
-M.