My mission is to help you have a healthier dog and breeders to raise healthier Llewellin Setters puppies through educational content based on over twenty years raising, training, and breeding Llewellin Setters. To help support these efforts, this page may contain affiliate links. I may earn a small commission for qualifying purchases at no cost to you.
Ruffed Grouse season is out for now and today ushers in the opening day of Whitetail (rifle) season, here in the Northwoods. As in PA, there is no public school. Nope, kids have off so they can participate in the tradition of hunting and filling the freezer with meat for the winter. With "partridge season" on-hold here for a few weeks, I am hoping to check out some great areas for grouse in very near-by northern Wisconsin. Their ruffed grouse season is still in! I tried to take a few photos and video this morning (I finally have a camera again and a some-what working computer–more on that, in a later post). It started to rain, so I didn't get as many as I wanted. Here are a few and I'll add the link to the videos and additional photos if they ever finish uploading. You might be able to get to them soon by clicking on the photos in the left-hand column, which will take you to the Web albums. Finally, here is the link.
A shot from the deck looking out to the fields. We finally got some snow last week, but it melted already.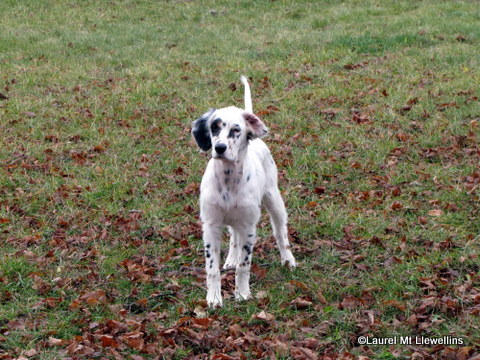 Darling Alle, puppy (available).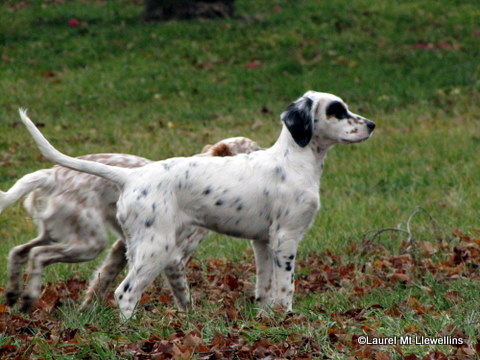 Oh my gosh, but isn't she just a sight?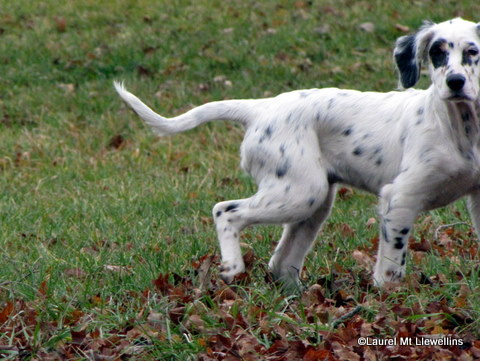 The speed settings on this camera are not at all like my other. 🙁 I miss my good camera! I am terribly sad over it. I have to find a way to get another good camera and lenses. I just have to! It might sound like I am whining, but I really, really, really can't live without it. This just won't do.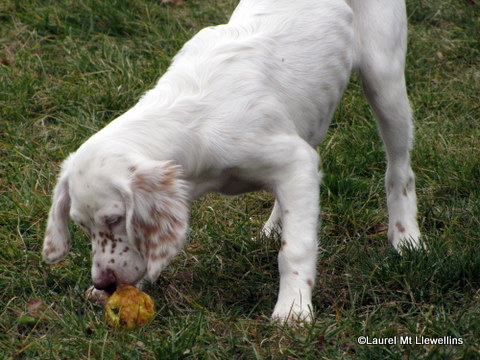 Dixie (available) having her morning apple. All of the dogs love apples and eat at least one a day. They go search for a good one and will play with it, then lay in the grass and have a snack. I hadn't given them apples before moving here! They very much like and enjoy them.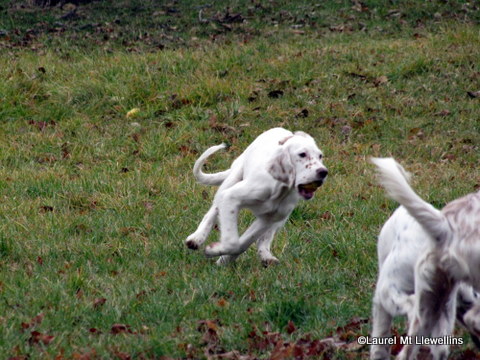 Having a blast running around the yard picking up a morning snack. Dixie, you are so fun!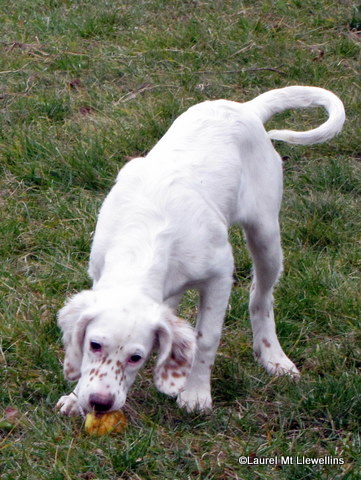 Dixie is exactly like her momma, Jenna! Jenna went back to PA with Scott because he just can't live without her (like I can?). I am reminded of her, though, everyday through her wildly enjoyable and exuberant pup!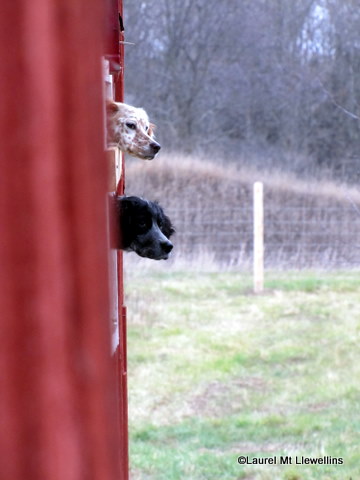 Kea and Oly peeking out the barn window (which they knocked out…it's just plexiglass, though). How stinking cute! Kea, Oly, and Raini are Lady Bird (aka "Midge") x Ike pups and are available, if you can believe that. I can't, but I am lucky enough to get to live with them everyday!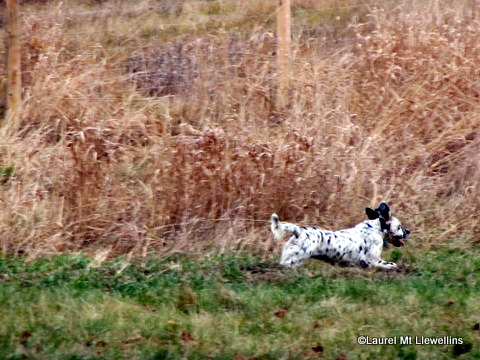 Darling Luka having her morning run.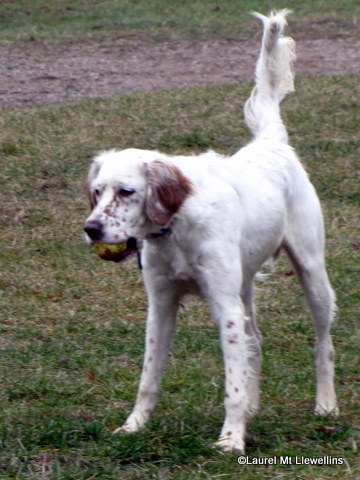 Doc having his morning apple! 🙂
Addie girl checking out the goings-on. She loves to go to this corner (it's where the pheasants usually are) which is the highest part of the property, where she can see everything going on.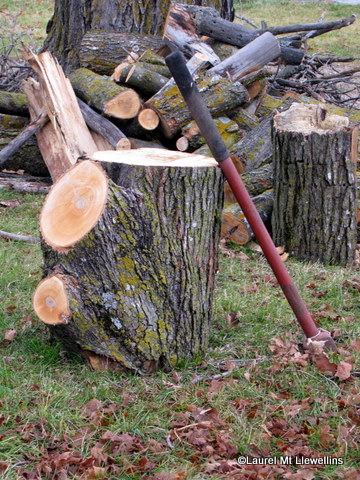 Chores that are calling my name…

The Canadian National comes by as I finish up the morning routine and get back inside to get to work before I lose my job…