Llewellin Setter Puppy Chronicles: June 07, 2012
As the weather heats up, my pack really, really miss our tiny spring-fed "pond" we have in PA. Not the same at all, but I picked up a plastic pool for them and decided it was a good time to introduce the puppy pack to water.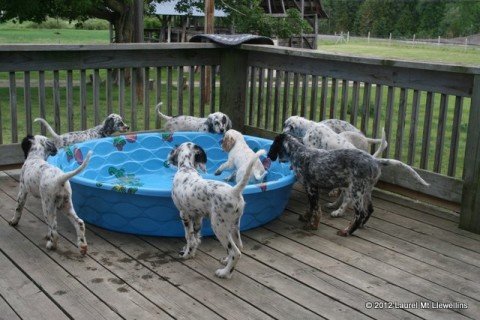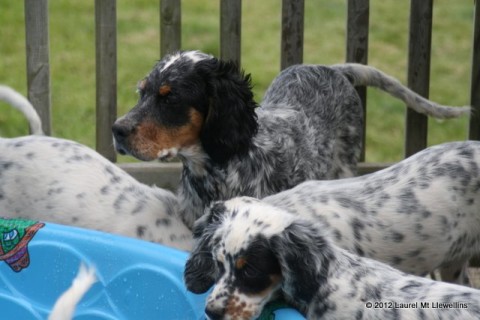 I filled the pool with just a bit of water so the pups could check it out. A few dove right in while others watched.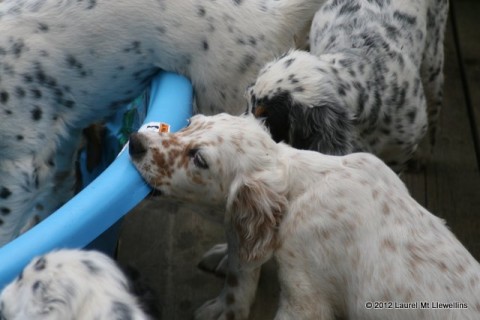 All agreed this new thing makes a fantastic giant chew toy!
See all the photos here.