Llewellin Setter Puppy Chronicles: June 07, 2012
My mission is to help you have a healthier dog and breeders to raise healthier Llewellin Setters puppies through educational content based on over twenty years raising, training, and breeding Llewellin Setters. To help support these efforts, this page may contain affiliate links. I may earn a small commission for qualifying purchases at no cost to you.
As the weather heats up, my pack really, really miss our tiny spring-fed "pond" we have in PA. Not the same at all, but I picked up a plastic pool for them and decided it was a good time to introduce the puppy pack to water.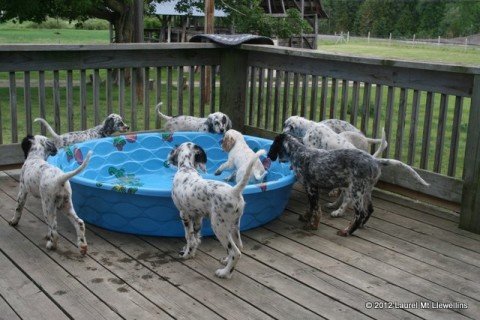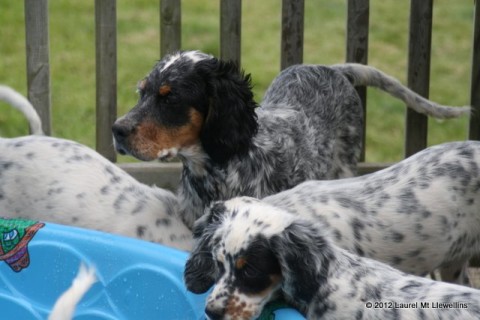 I filled the pool with just a bit of water so the pups could check it out. A few dove right in while others watched.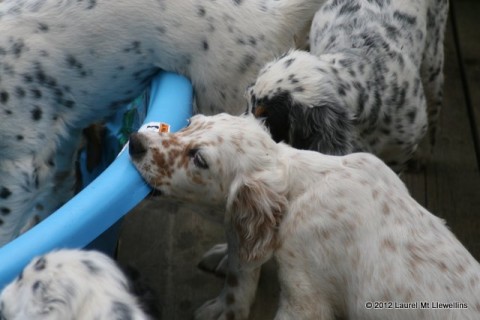 All agreed this new thing makes a fantastic giant chew toy!
See all the photos here.