Little Ben Goes To A New Home
My mission is to help you have a healthier dog and breeders to raise healthier Llewellin Setters puppies through educational content based on over twenty years raising, training, and breeding Llewellin Setters. To help support these efforts, this page may contain affiliate links. I may earn a small commission for qualifying purchases at no cost to you.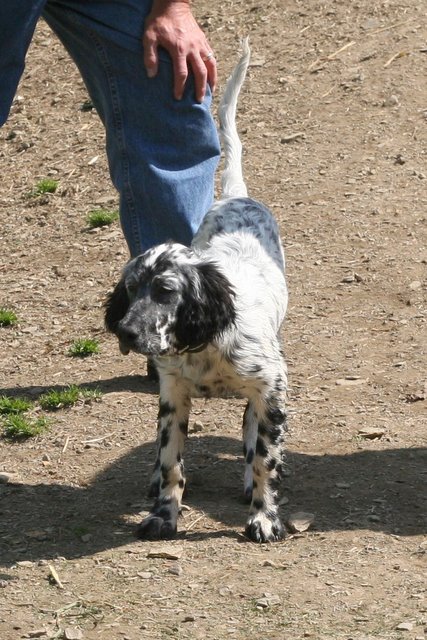 We had some visitors today. They came to see the puppies. A nice couple quite distraught over the recent loss of a Llewellin decided they really liked Ben. So, Ben left!! It was an emotional day for all. We are thrilled for everyone–they get a great dog and Ben will get a lot more attention in his new home where there are also other dogs and children. We will really miss him! One of my son's said MOM? Ben? Not Ben! He can't go… we love Ben… he's so smart and so good…
Cheyenne is seeming a little lonely without her buddy to wrestle with and she keeps hunting the yard looking for him. Maybe Cheyenne and Tori can become buddies after 'Tori's buddy, Kohl, leaves Tuesday. But, I think Cheyenne and Tori both would just rather have their boyfriends than each other!