My mission is to help you have a healthier dog and breeders to raise healthier Llewellin Setters puppies through educational content based on over twenty years raising, training, and breeding Llewellin Setters. To help support these efforts, this page may contain affiliate links. I may earn a small commission for qualifying purchases at no cost to you.
It wasn't windy at all… it's just that I was able to finally take a few of the "Winds" out in the yard today. Also, if anyone was watching the Puppy Cam when we were throwing the wing around, they got a treat and will understand the following statement: All the pups are staying here. None can leave. 🙂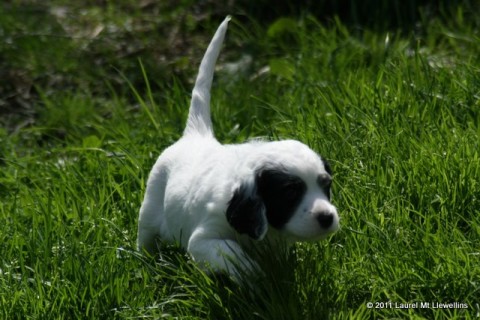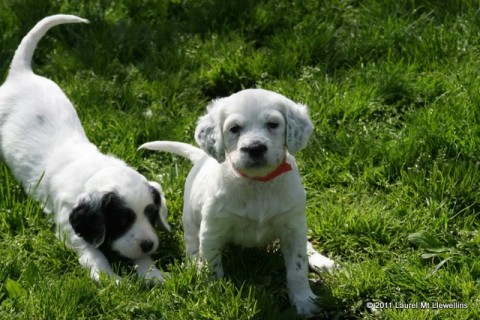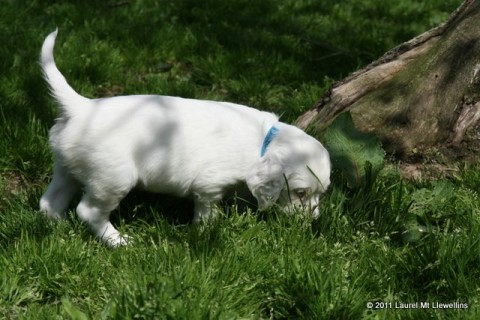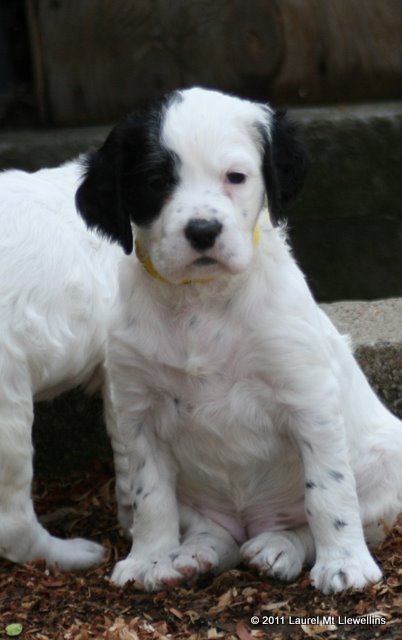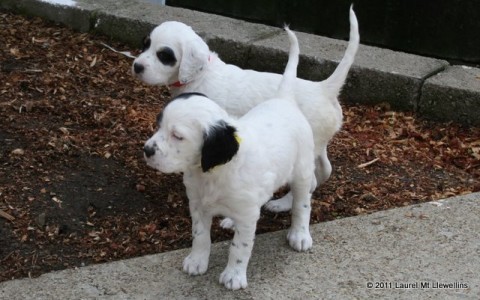 WoW is really the only word I can think of to describe what I think after having the pups outside today and seeing them with the wing. I usually don't put a lot of emphasis on either of these occasions, but I must say I was very impressed… If only I had my farm… Seriously, if I had my northwoods farm (okay, any facility anywhere in good bird country in the middle of no where and larger than this one), it would take a lot to convince me to sell any pups—and not just this litter. I know, you all think I am nuts. I am not, though. I just love this breed. Love these dogs. Love upland bird hunting. And am so wound up, excited, and on fire about the future of this breed, our future pups, etc., that it is all I can think of, dream of, work toward. It takes excellent stock for the future of a breed. I need to keep all my pups! At this point in my life, there is really nothing else that gives me so much pleasure than working, training, and being with my Llewellin Setters, raising their pups, hunting over them, and dreaming of a simpler life where everything is about the dogs and the future of this breed—and the future of hunting, which is another story for another post another time. The good Lord willing, the dream will be a reality.