My mission is to help you have a healthier dog and breeders to raise healthier Llewellin Setters puppies through educational content based on over twenty years raising, training, and breeding Llewellin Setters. To help support these efforts, this page may contain affiliate links. I may earn a small commission for qualifying purchases at no cost to you.
Hello all,
Happy August! Can you believe it's August???? Wow. I can't.
Things are hopping here at LML, as usual.
The puppies are doing great, loving life in our little corner(s) of the UP.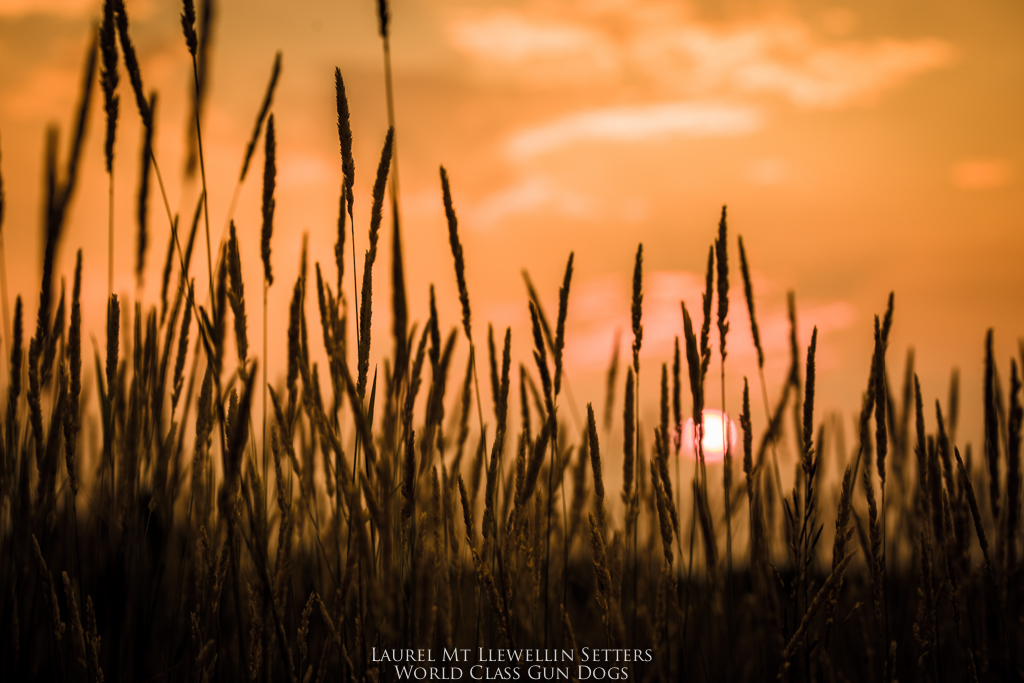 The weather has really been mostly fantastic. It's been a cooler-than-usual summer, which is just perfect for me. It's great for the dogs and pups, too.
Nash & Count puppies are 7-weeks, almost 8-weeks old now and are having a blast. Every morning and evening during playtime, they venture further and explore more. I open the kennel gate and they are gone–scattering every which way! Off to learn, off to sniff and run and play and point. It's been a little warm this week, so they really like to play in the shade of the Lilac hedge, which makes it very difficult to get photos. They are growing into gorgeous puppies! They can start leaving early next week already!
Lady Bird & Steele's puppies and Kea & Count's puppies are 4-5 weeks old and are able to freely go in and out of the whelping box since I took down one side. They are no longer doing their business in the box, but both mommas also quit cleaning up the puppy business, too. I can't say that I blame them, but oh my, my job just got much harder keeping the puppy rooms clean. It also makes it hard to get pictures when the side of the room I have to be on to take photos is the messy side. By the time I get it cleaned up so I can be on the floor to take pictures, the puppies wake up and end up in my lap. At least you can watch Kea's pups on the puppy cam right now. 🙂
I've opened the doors to the outside world for them several times, but they haven't been interested in venturing out too far quite yet. I'm sure that will change very soon. It just takes a few days and the next thing you know they won't want to come in.
We've been in-between places as much as possible. There is so much to do to move that I'm not sure if that will ever happen, now. Sometimes it is very overwhelming and all we can think about is getting up to the new (old) place and start working the dogs. One thing and one day at a time, right?
Oh, and the phone is ringing off the wall-everyone wants to know:
1. Is Laurel-puppy from Santana's litter still available? Answer: No.
2. Do I have any older pups or started dogs? Answer: No, not at this time. If I ever get to get out of here and work dogs, I'll have a few older males available to the right families.
3. How is it looking for Grouse numbers this year? Answer: I have no clue as I haven't gotten out to the woods to see. The only Grouse I've seen were dead on the road! Sorry, I wish I had the information and it is making me out of my mind that I don't know and haven't been out working dogs, but I don't have one minute of daylight right now to get to enjoy such pleasures.
Well, enjoy the photos and thank you for your patience with me. I promise, promise, promise to get back to great, informative content as soon as I am able. I miss writing and sharing with you.
Nashua & Count Puppies: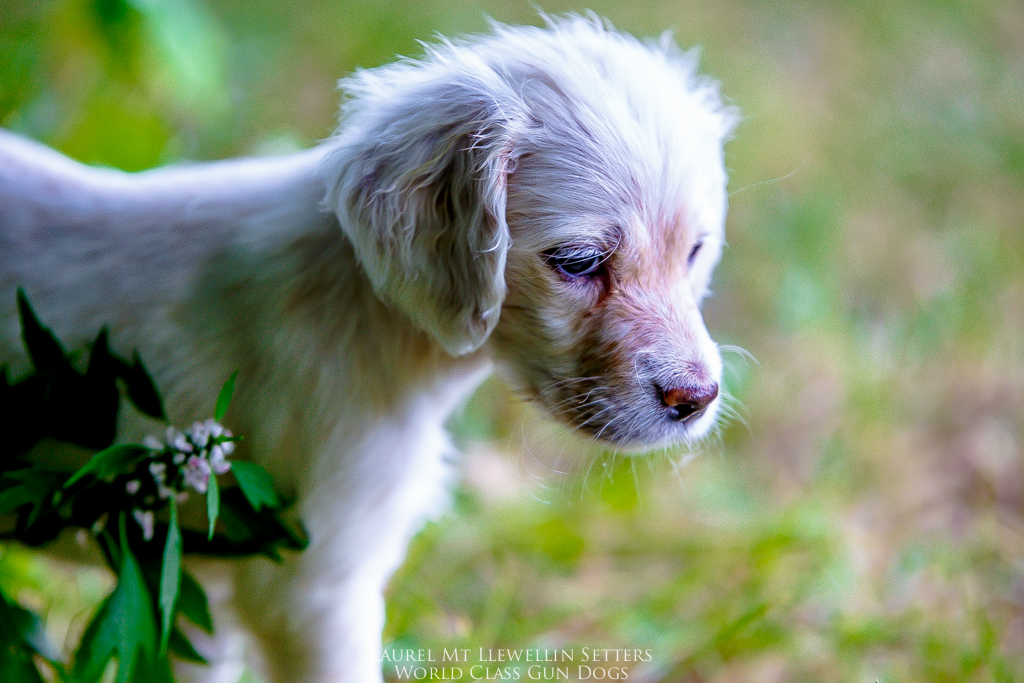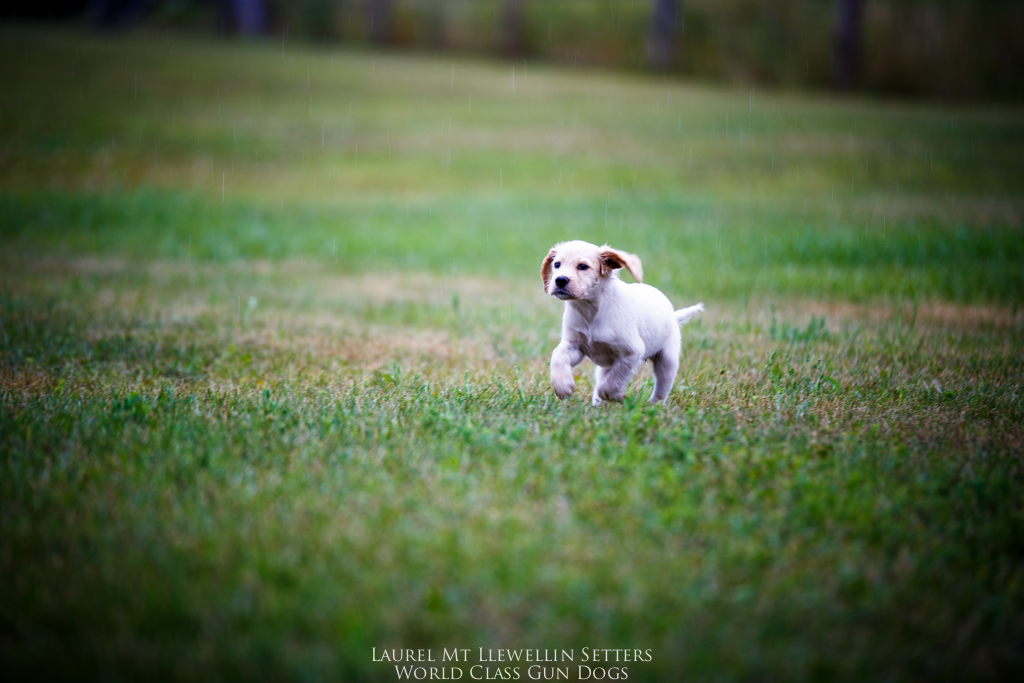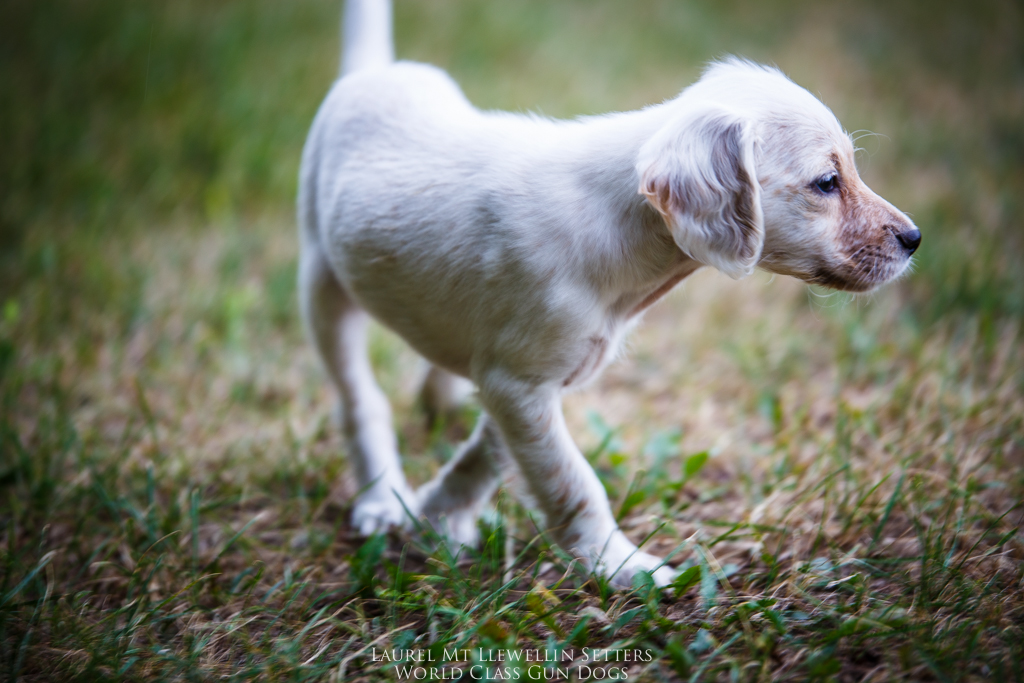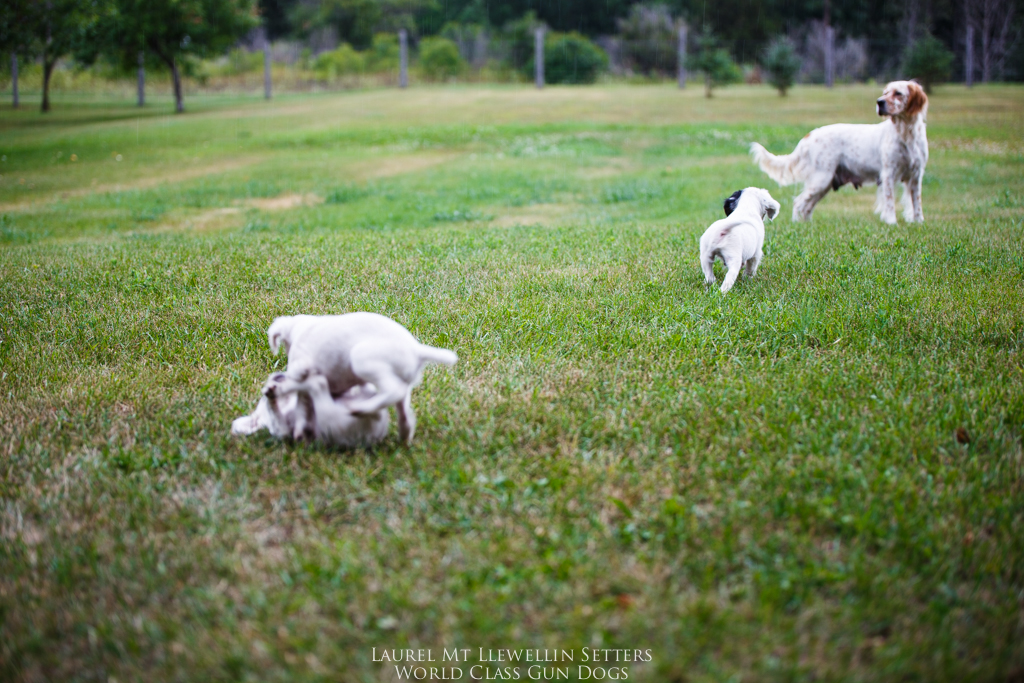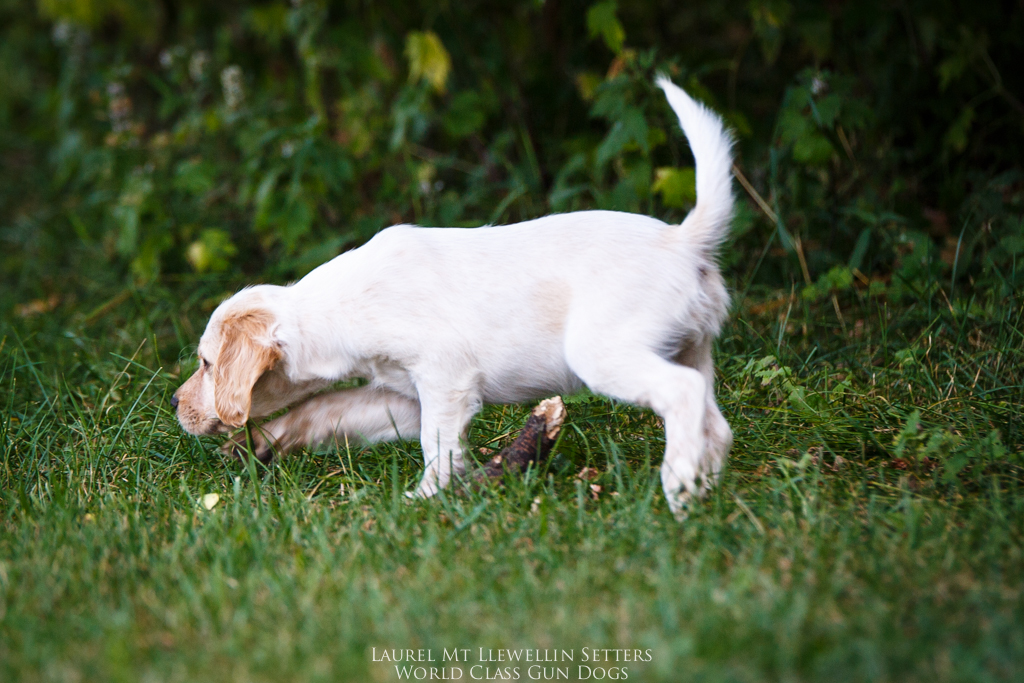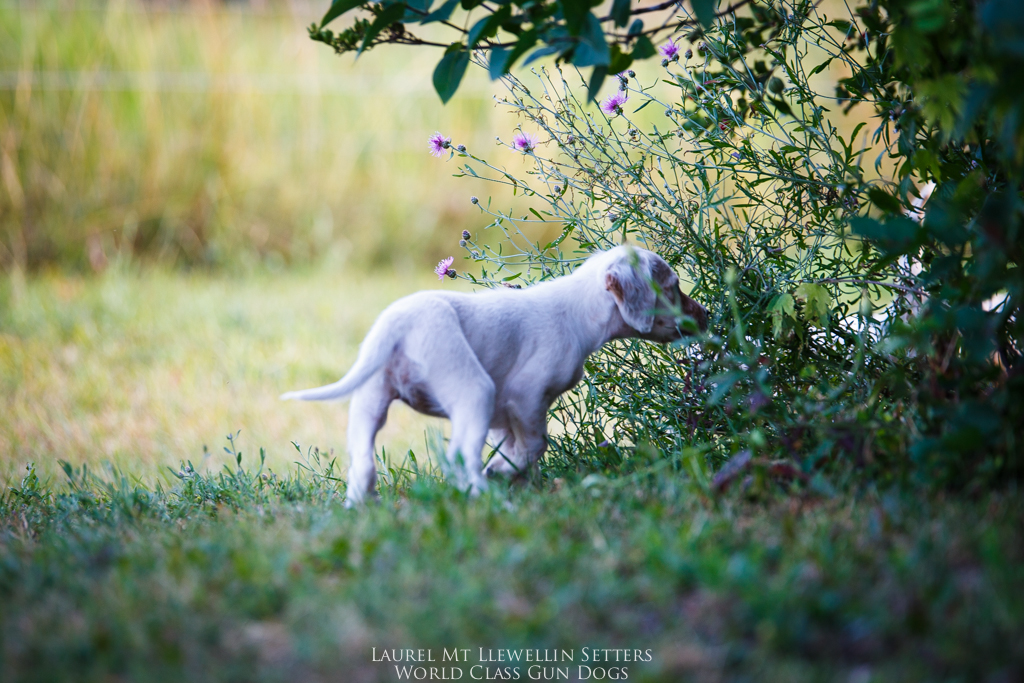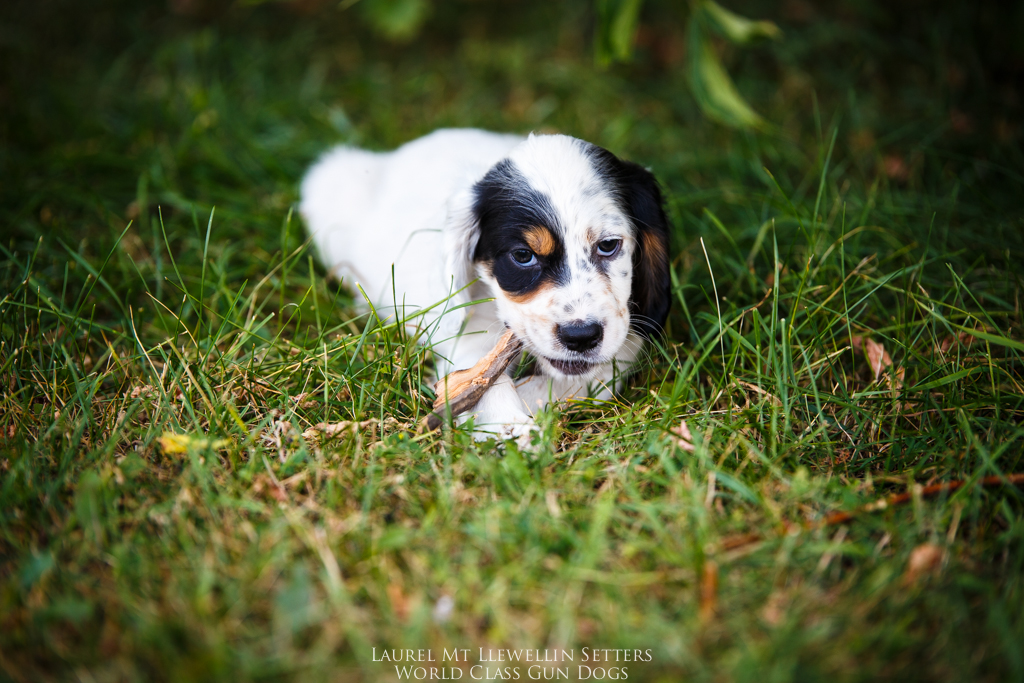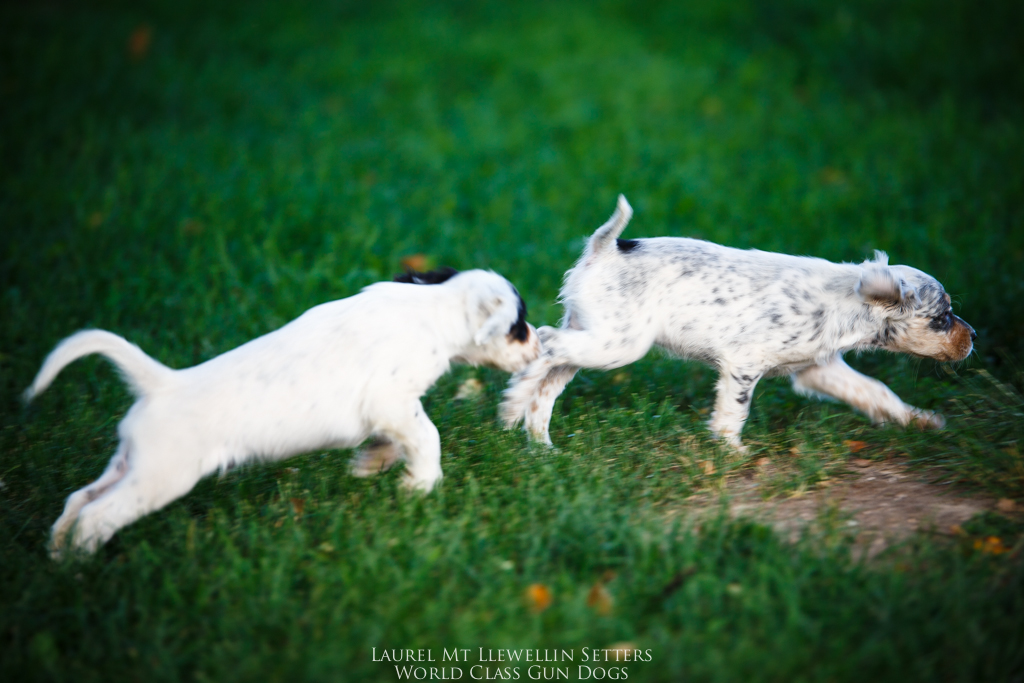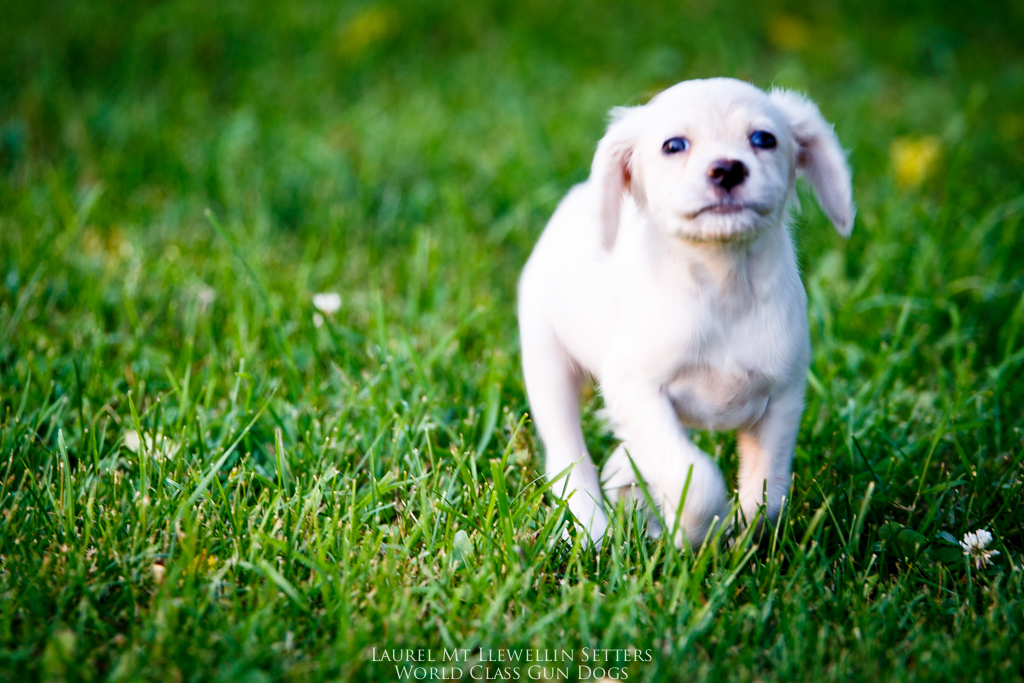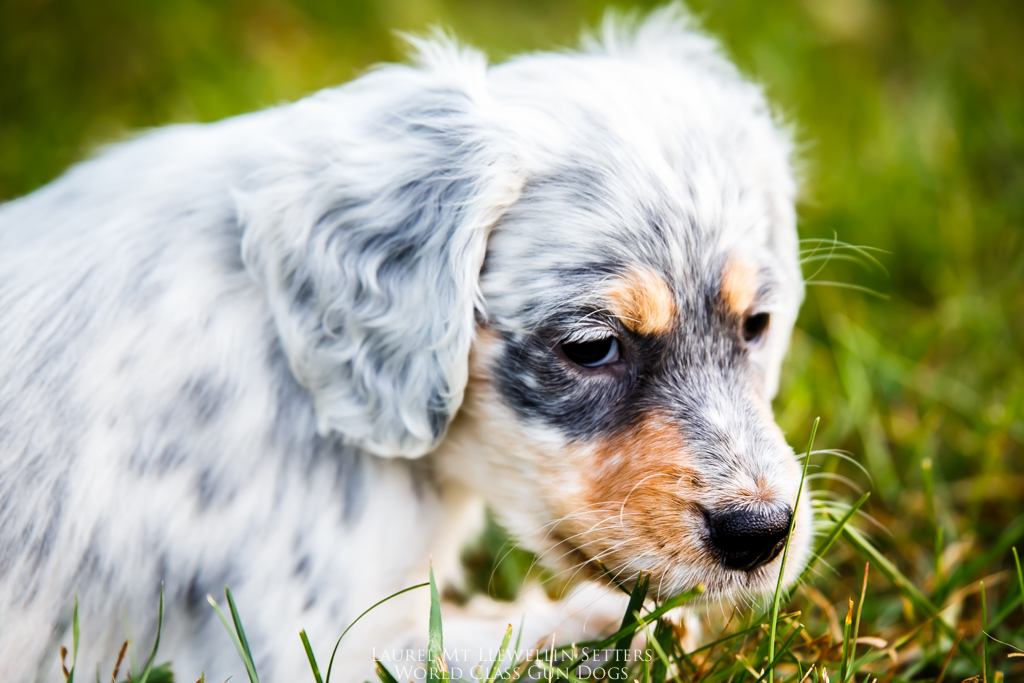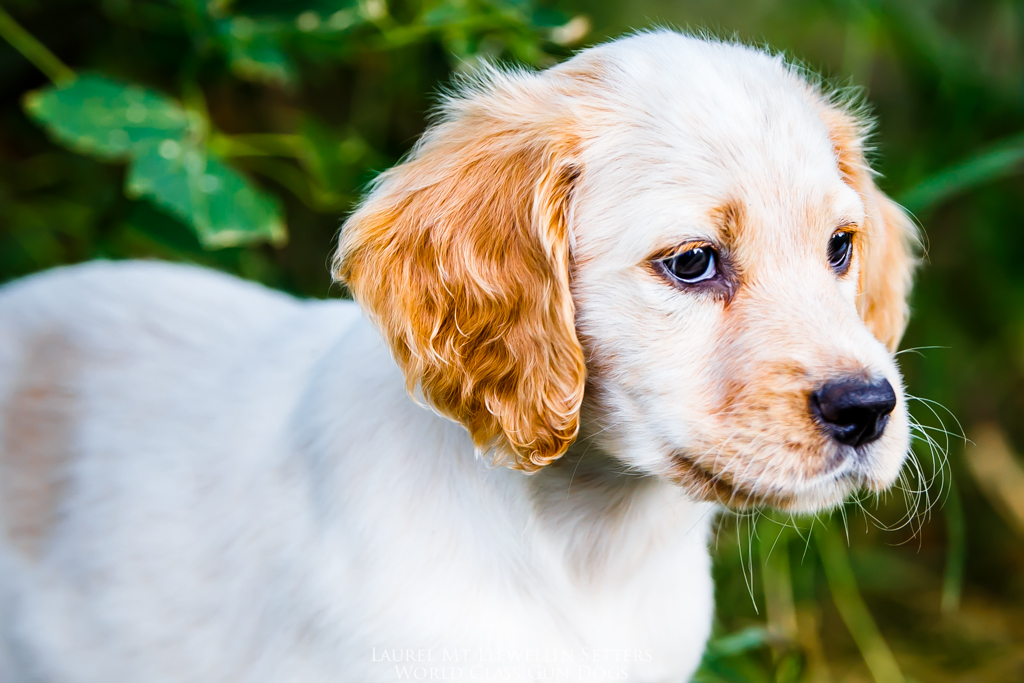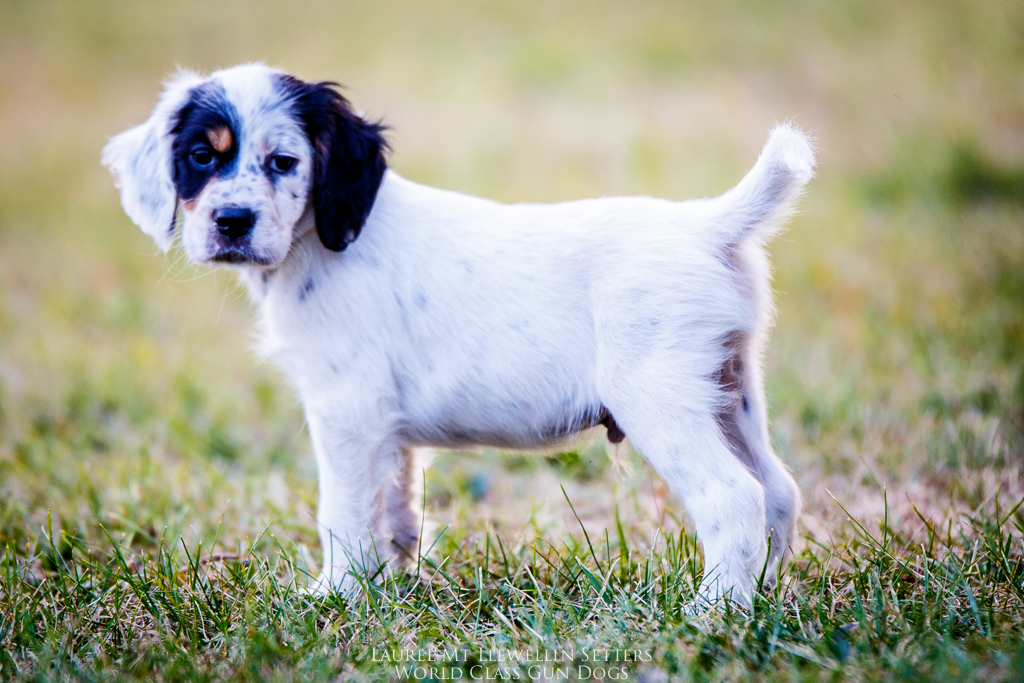 Lady Bird & Steele Puppies: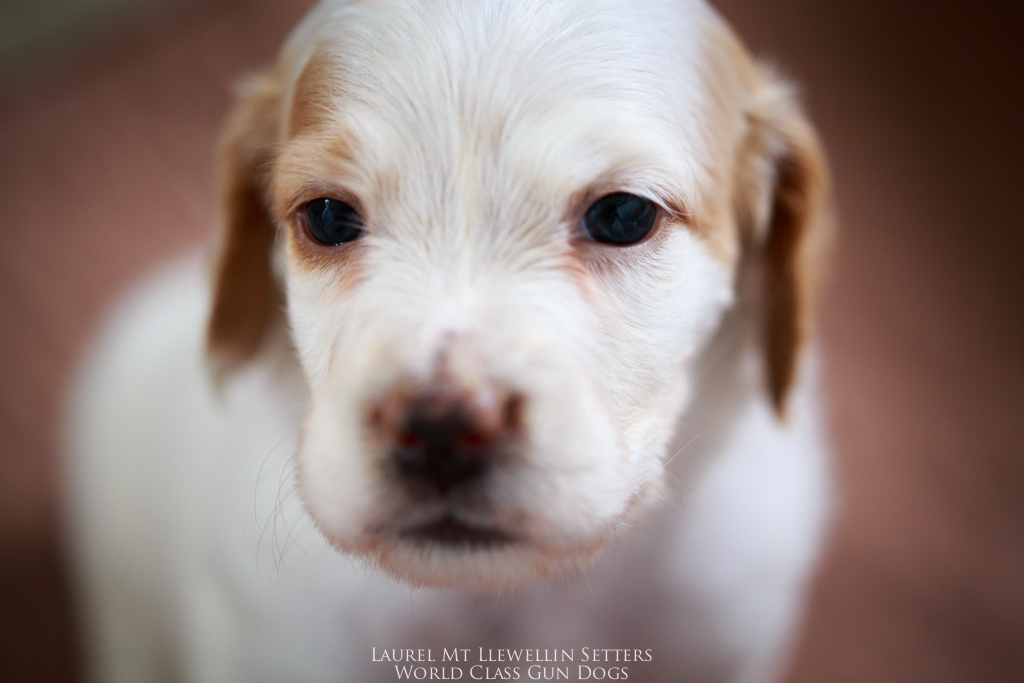 Kea & Count Puppies:

That is all for today. I hope everyone has a fantastic weekend.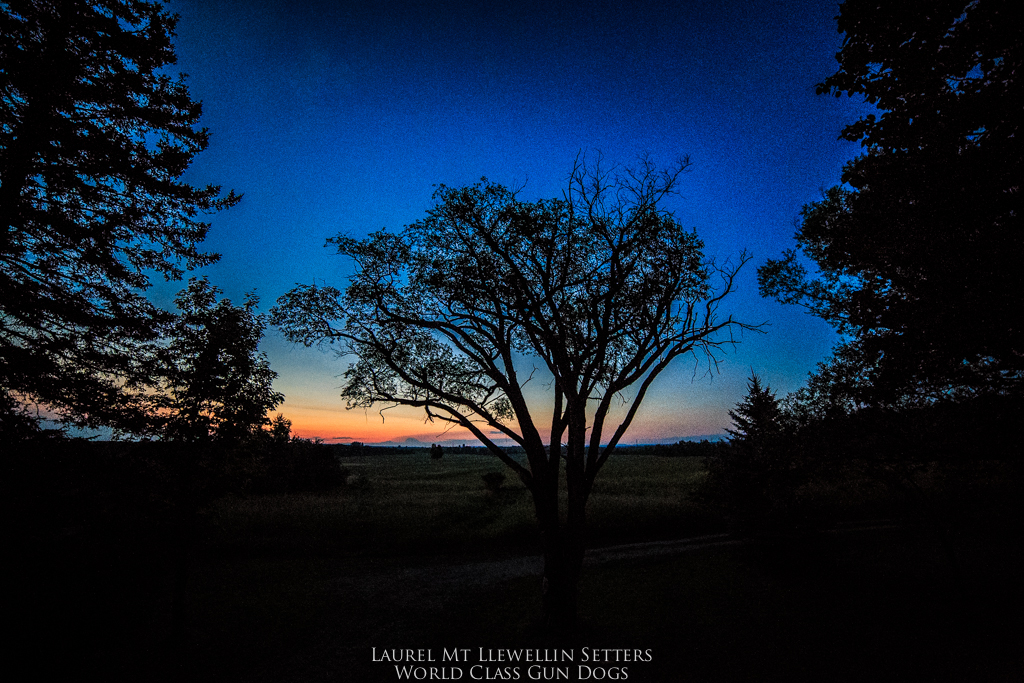 I leave you with a sunset view from the window of my new, old, farmhouse… if I ever get to move there, this is what I get to look forward to!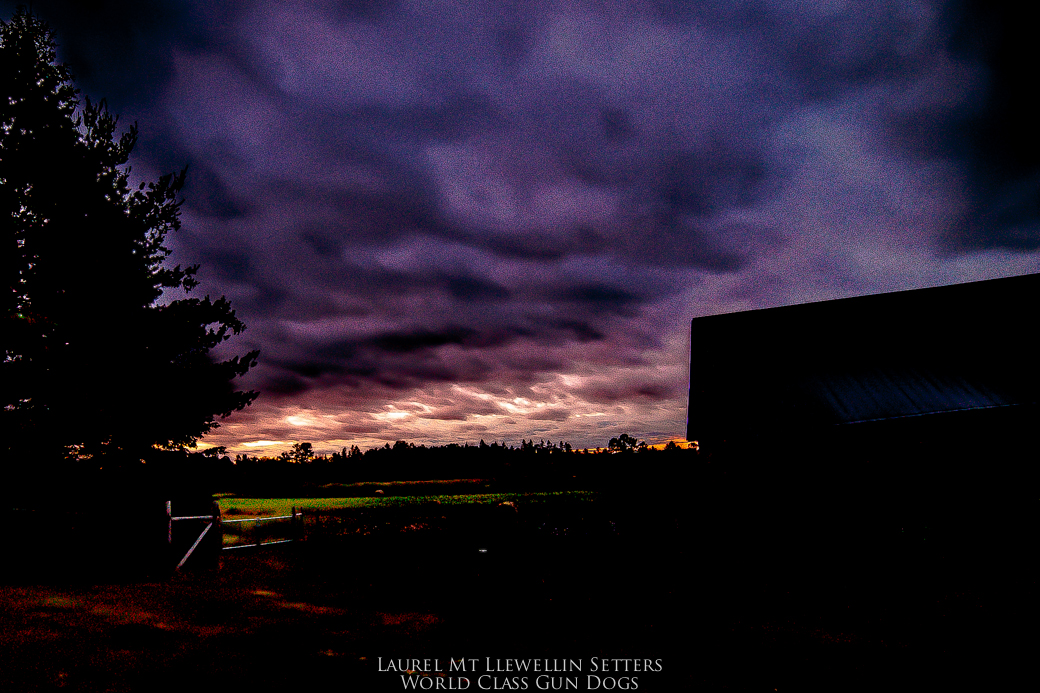 But, then again, the sunsets aren't too shabby from this place, either. 🙂
Hug your Llewellin Setter tonight.
-M.