Heavy Snow Stalls Travel in Chicago, Detroit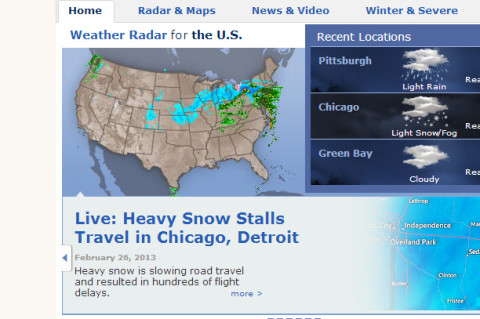 I'm certain we weren't the only ones affected while trying to get puppies through Chicago today. There were long lines of disappointed and frustrated travelers at Green Bay watching monitors as flight after flight cancelled if it routed through Chicago.
We tried to fly Maddie, Mannie, and Fitz to their new homes and tried as we might to get them out ahead of the storm, it didn't happen. Mannie and Fitz's flight ultimately cancelled after several delays and "leaving the gate" false starts. Bugger…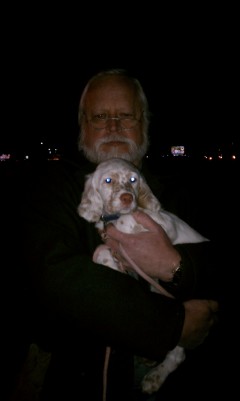 But, Maddie's flight did make it out without a hitch via Delta through Detroit and finally to Connecticut and is a happy puppy in her new owner's arms.
Mannie and Fitz are back with the pack tonight and as I type this, they sound like a herd of elephants running from the kitchen to the back puppy room, back through the kitchen, through the front puppy room and out on the deck. They are having a high time playing with new toys and burning off all the energy they saved-up for me all day! 🙂
Hug your Llewellin Setter tonight… and for those of you very patiently waiting for your Llewellin, I'll hug them extra tight for you.  They smell really good, too, as they all had a bath in their lavender baby shampoo last night.
-M.