The Solution to Never Missing a Sock Again!
My mission is to help you have a healthier dog and breeders to raise healthier Llewellin Setters puppies through educational content based on over twenty years raising, training, and breeding Llewellin Setters. To help support these efforts, this page may contain affiliate links. I may earn a small commission for qualifying purchases at no cost to you.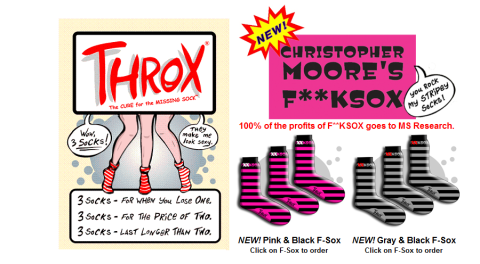 Okay, so, I just received an e-mail from our friends Dan and Sandi. They have come to my rescue with a solution for me–and everyone that has ever lost a sock. It seems we just need to buy ourselves some "Throx." Throx are socks that come in 3s. If you buy the ones called F-Socks, the profits go to MS research.
Oh my gosh. They really exist! Check it out, here.
Thanks to Sally, Dan, and Sandy for making my day and bringing a lighter side to the insanity!