The deep snow gave Santana the extra boost she needed to pick herself a few of the remaining apples off the tree.
Enjoy!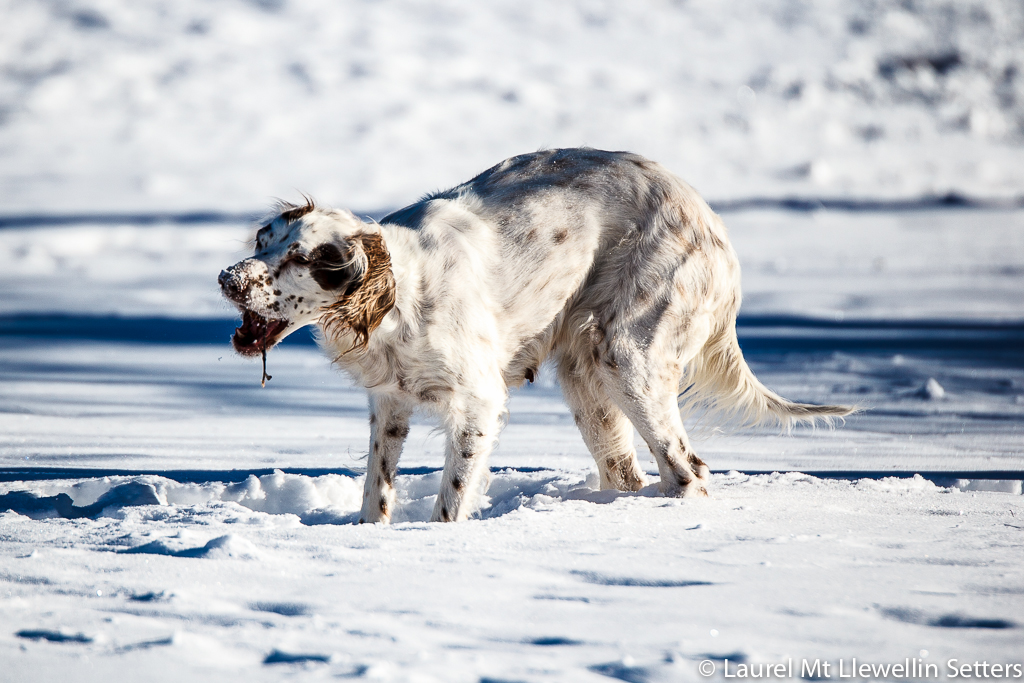 She "picked" and ate two. It was great fun to watch. These dogs are something else…
-Hug your Llewellin Setter tonight.
M.
Newsletter Signup
Subscribe to get our latest content by email before anyone else!