Puppy Update: Widget (Ginger) Tori x Count "Spices" Litter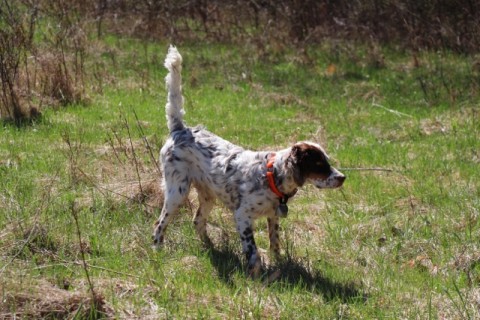 This is Widget (litter name "Ginger" from Spices litter, whelped October 6th, 2012 out of Tori sired by Count).
Here a video of her hunting:

This is a litter photo of Ginger as a youngster here at LML: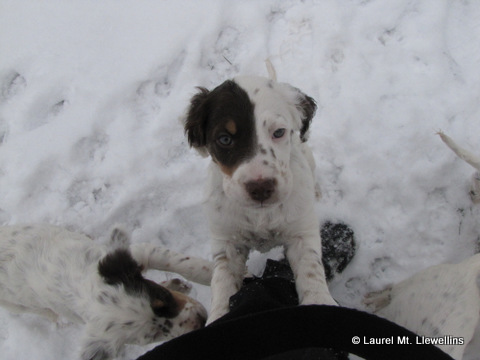 Piper is owned by Kyle Warren of Paint River Llewellins and he has a blog all about his Llews. Check it out.