Puppy Update: Pixel (Sage) Tori x Count "Spices" Litter
My mission is to help you have a healthier dog and breeders to raise healthier Llewellin Setters puppies through educational content based on over twenty years raising, training, and breeding Llewellin Setters. To help support these efforts, this page may contain affiliate links. I may earn a small commission for qualifying purchases at no cost to you.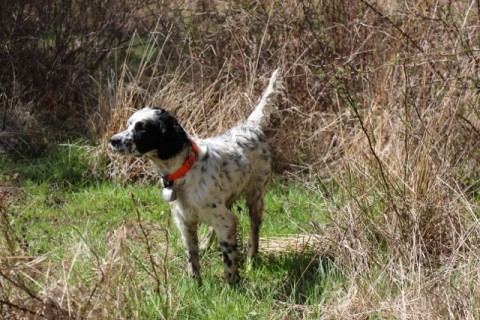 This is Pixel (Sage) from Tori & Count's Spices litter.
Here is a video of her going through some basic training with her owner, Kyle Warren. Kyle just so happens to train dogs for a living.
Check out his blog Paint River Llewellins.
Here is a litter photo when Pixel was Sage: