Puppy Update: Sadie (Jett–Mia x Ike, Rockstars)
My mission is to help you have a healthier dog and breeders to raise healthier Llewellin Setters puppies through educational content based on over twenty years raising, training, and breeding Llewellin Setters. To help support these efforts, this page may contain affiliate links. I may earn a small commission for qualifying purchases at no cost to you.
Sadie "Jett" from the Rockstars litter (Mia x Ike), lives in Idaho: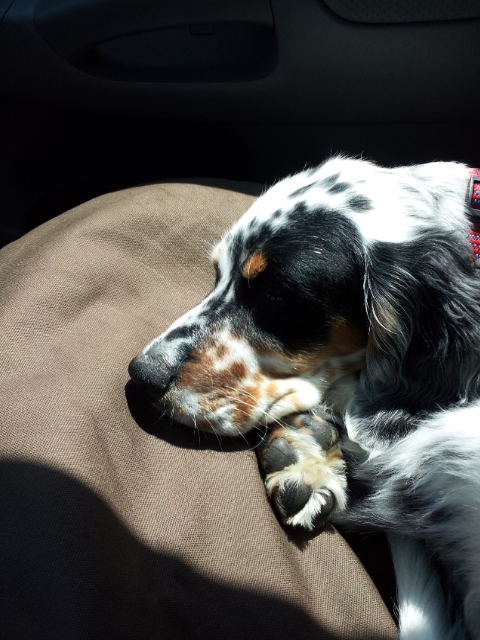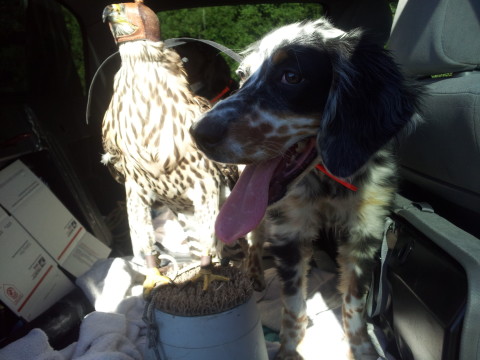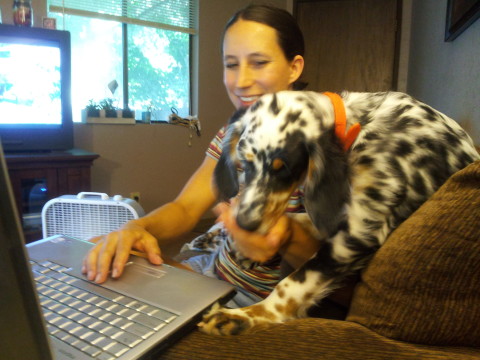 Her owner says, "Hey there! Haven't gotten an update to you yet, and just wanted to send a HUGE thank you! Sadie is the most awesome dog…that is high praise because my jack russells are pretty cool. Seriously though she is just wonderful in all regards. I love her so much. Her training is coming along fantastically, and she has really impressed our trainer. A good friend of mine here on the palouse (another falconer) is a professional trainer and is taking Sadie and I through everything together. He has seriously be shocked with how smart and eager to please she is. He has already recommended Laurel Mt. to a couple of falconers that have asked him about Llewellen setters. Her bird drive is fantastic. Anyways she is moving through training fast even though we are in no rush. I have been busy with training birds as well and she is a champ with them. Anyways, just wanted to send a quick update to tell you that she is doing well, and my wife and I adore her. I saw some pictures of Segar on a few blog posts…if I didn't have a full dog load already I'd be calling to see if he was still available.;) He almost tempted me away from Sadie in the begining! Hope the fall is going well! Thanks again! I'll get more photos to you soon.

All the best,
Jeremy