Photo of the Day April 26th, 2011
It has been way too long since doing a "photo of the day." Here is a shot from this morning while doing the morning chores: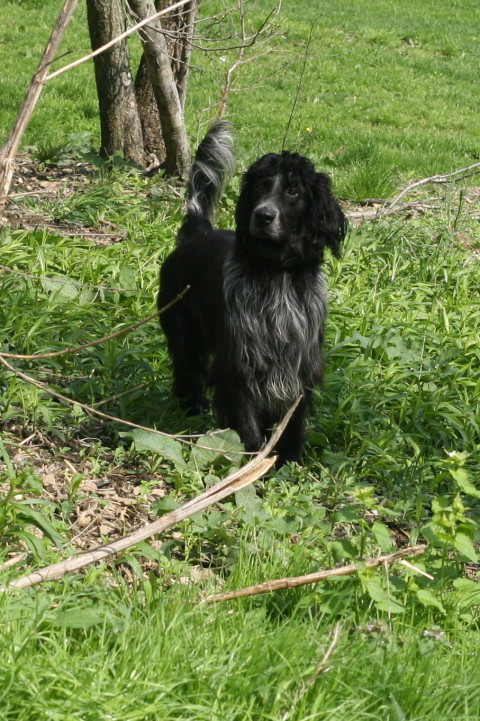 Click for a larger photo in a new window.
This is Boone (Sir Royal Blizzard Bondhu). He is a magnificent creature, in my opinion. He is very heavily-ticked (obviously), as are both his parents, Shay and Luke. He has a fabulous curly top-knot, a desired (by many and despised by some) throw-back trait, indicative of his early ancestors, the spaniel. Boone is a phenomenal bird hunter with a wonderful, quiet personality. He possess incredible desire for birds, is agile, graceful, and very powerful. Boone loves to please. He is a full littermate to Maddie, Midge (Lady Bird), Count, and Blue.