Photo of the Day April 26th, 2011
My mission is to help you have a healthier dog and breeders to raise healthier Llewellin Setters puppies through educational content based on over twenty years raising, training, and breeding Llewellin Setters. To help support these efforts, this page may contain affiliate links. I may earn a small commission for qualifying purchases at no cost to you.
It has been way too long since doing a "photo of the day." Here is a shot from this morning while doing the morning chores: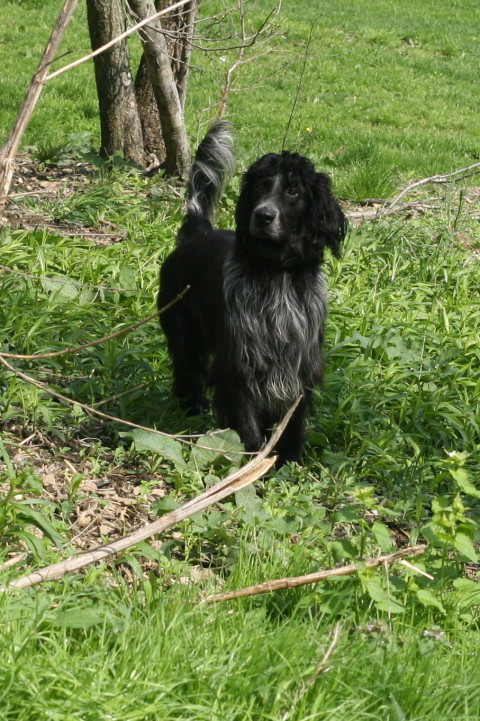 Click for a larger photo in a new window.
This is Boone (Sir Royal Blizzard Bondhu). He is a magnificent creature, in my opinion. He is very heavily-ticked (obviously), as are both his parents, Shay and Luke. He has a fabulous curly top-knot, a desired (by many and despised by some) throw-back trait, indicative of his early ancestors, the spaniel. Boone is a phenomenal bird hunter with a wonderful, quiet personality. He possess incredible desire for birds, is agile, graceful, and very powerful. Boone loves to please. He is a full littermate to Maddie, Midge (Lady Bird), Count, and Blue.