My mission is to help you have a healthier dog and breeders to raise healthier Llewellin Setters puppies through educational content based on over twenty years raising, training, and breeding Llewellin Setters. To help support these efforts, this page may contain affiliate links. I may earn a small commission for qualifying purchases at no cost to you.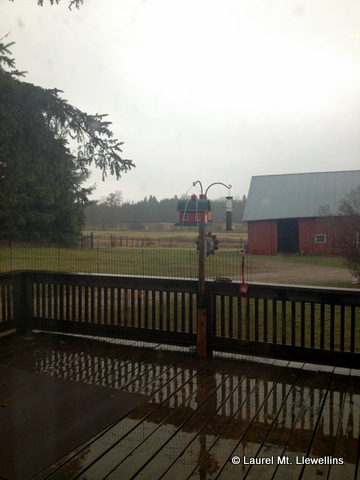 Ugh.
Well, so far all plans for today just went downhill. I heard we would have mild temperatures and thought I would have a great day outside with the puppies taking nice photos and videos. I did not hear, however, that is was going to rain all weekend with wind picking up tomorrow. It isn't looking good for doing much of anything outside now—so, no photos of puppies outside, I wanted to clean and detail the trucks so I can get them sold, no painting the house or barn, or the 100 other things I desperately need to get done this weekend! 🙁
Waaaahh!
It will be a day of cleaning up after wet, muddy dogs and indoor chores instead!
I'll try to get photos of the pups indoors and update the blog later this evening.
Hope you are enjoying better weather wherever you are in the world!
-LML