My mission is to help you have a healthier dog and breeders to raise healthier Llewellin Setters puppies through educational content based on over twenty years raising, training, and breeding Llewellin Setters. To help support these efforts, this page may contain affiliate links. I may earn a small commission for qualifying purchases at no cost to you.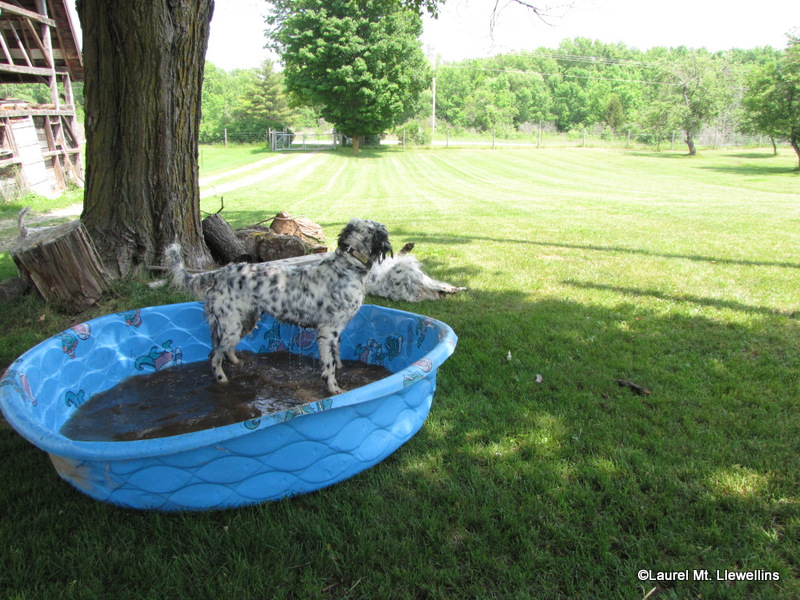 There is not much I enjoy more than just getting to spend time with the dogs outside. Yes, I spend several hours with them everyday, but it is usually all work and/or chore related. Today, I took a long-overdue break from work and projects. I really needed to clear my head, relax, not worry, not have a total breakdown, and do a bit of nothing. I am currently plagued with a horrible, pounding toothache, the headache that goes along with it, and this must be a real doozie because my jaw and neck also hurts as well as my throat and eyes… weird… maybe I have something else. Neither here nor there, I wasn't feeling well. And, while I really wanted to just crawl into bed on a hot, miserable Sunday afternoon, turn on the air conditioning, and sleep away my pain and misery and perhaps wake up in a few days and have all my troubles gone, bills paid, and be well-rested… that's pathetic and besides, I just can't do that. The dogs need cared for and they deserve a fun day! Not to mention that it just seems spending time outside with the dogs makes everything better and it brings what is real—what really matters—into perspective.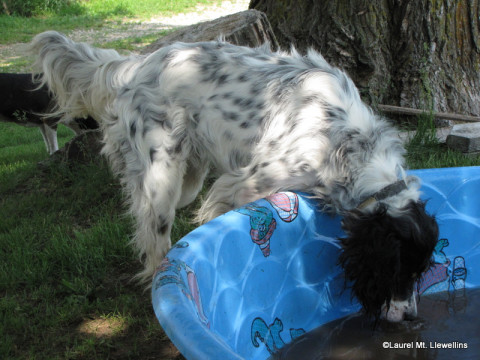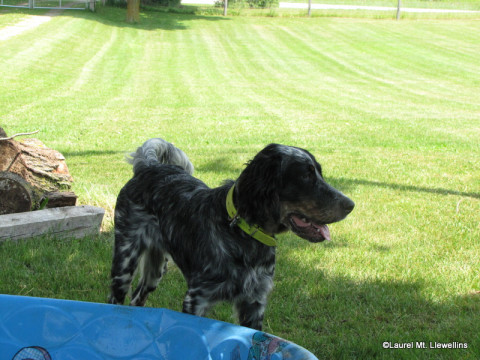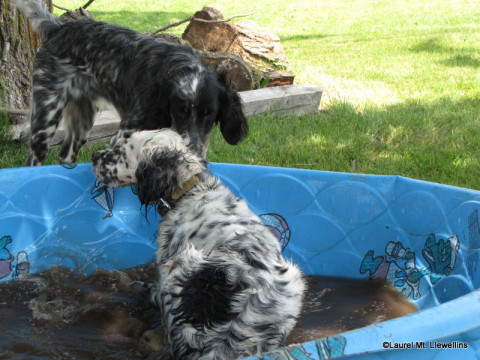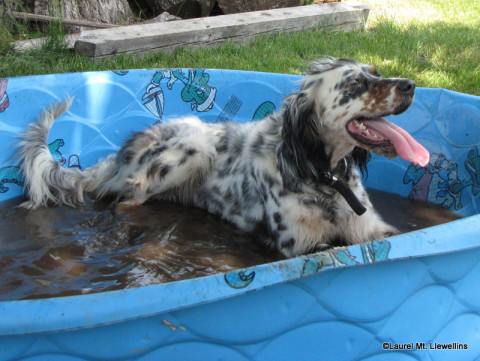 So, I put a chair under the shade of the Maple tree, got the dog pool out of the barn and scrubbed it off, rolled a log beside my chair on which to set a tall glass of refreshing iced coffee, and let all the girls out and rotated the boys. All got to play, swim, roll in the grass, point pigeons, chase each other, and just enjoy the afternoon. My job was simply to keep the pool water clean. Which, as it turned out, wasn't an easy job at all. And, I have no idea how on Earth the water gets so dirty. And, I seriously thought my dogs were clean. I keep clean dogs, I swear. And, I know what you must be thinking–ewe! Look at that gross water! I changed it like 15 times, no kidding. Well, I don't know. I tried. Besides, the dogs could have cared less if the water was dirty. What's a little sandy dirt in the perspective of things?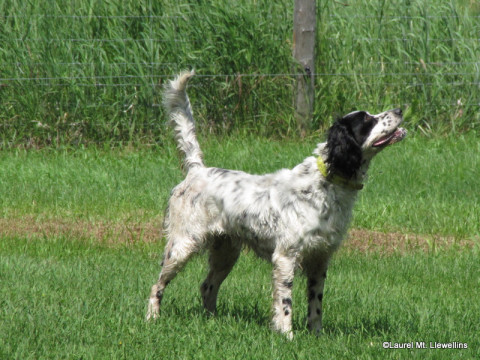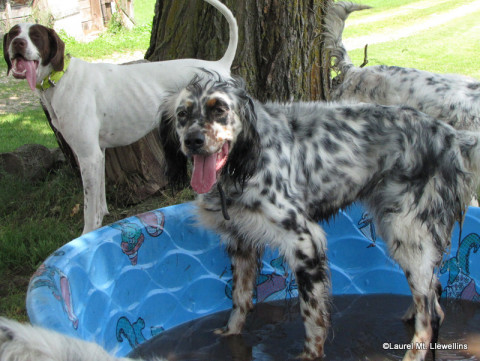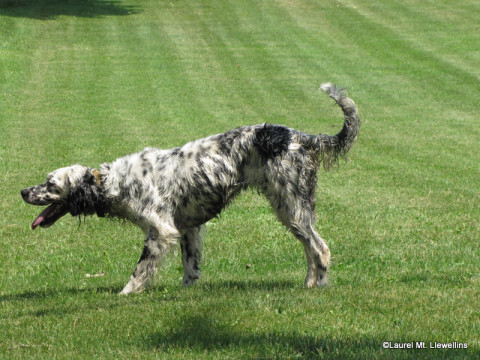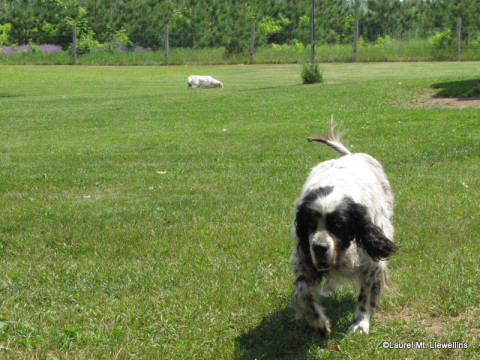 I thought I would work on grooming them a bit but didn't. I just let them play. I still have that project to do anyway—build two new grooming/training tables—but not today. It was a day of play for them and a bit of recuperation time for me. I blocked out everything that needs done, the seemingly hundreds of chores that I need something or another in order to complete, and just sat there under the shade of that marvelous Maple tree, taking in a little breeze, my iced coffee, and my wonderful dogs. Life's problems will still be at my door tomorrow, but for a little while today, we are not going to worry about them.